Colleges >> Browse Articles >> Decisions
Colleges >> Browse Articles >> Early Admission
Is Early Decision Right for You? Get the Pros and Cons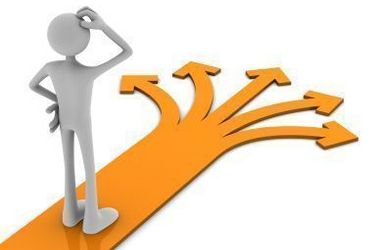 By Kathleen Carmichael, Ph.D.
June 05, 2007
Early Action
Unlike early decision, early action usually isn't binding and your student can apply to a number of schools and compare all admissions and financial aid offers. Most of the time, your student can wait until the late spring before having to make a decision. But college's guidelines vary, so your student should be careful.
As with early decision, your student should apply only if they are sure they can compete with other early action applicants. Students with weaker applications may wish to use their junior and senior years to bolster their grades and activities.
The Pros and Cons of Early Decision and Early Action
It's important to weigh the pros and the cons of these programs. Everybody is different: Early decision and early action might be right for one student, but could be a mistake for another.
Pros
If accepted, your student can bypass all the admissions stress that comes with senior year.
If your student isn't accepted, the application is deferred until the final acceptance decisions are made – so they will have more than one chance to get in. Additionally, your student will have more time to thoroughly explore other schools.
Applying through one of these plans is a good way for your students to communicate their interest in a school – which might convince admissions officers to consider the application more seriously.
Your students will have less time to make educational and financial decisions and less time to explore their options. Also, by committing to one school, your student rules out other schools that may offer more attractive financial aid packages.
Your student won't be able to improve your profile with senior year grades and activities.
Early decision and early action candidates are usually very qualified, so it's harder to make an application stand out.
If your student is interested in early decision or early action, he or she should speak to guidance counselors, ask the prospective school for more information and read the guidelines carefully. Then decide if early decision or early action is right for your student.
---