I Have to Pick a Major -- Now What?
By Peter Vogt
September 04, 2008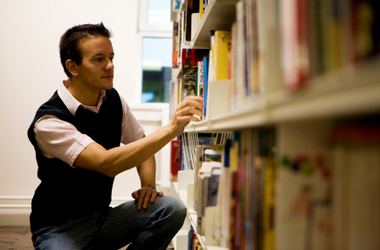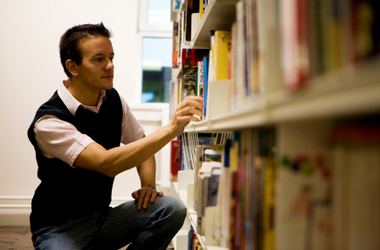 Are you in the "I have to pick a major — now what?" mode? If so, don't panic. If you're like many college students, the major you select won't have a huge impact on your future career anyway. But even if it will, there are plenty of things you can do to help yourself make a sound decision.
Meet with a Campus Career Counselor.
Your school's career counselors know your institution's majors well, and they have a good general sense of where those majors might take you with respect to your career. Perhaps more importantly, though, many campus career centers keep detailed statistics on the types of jobs their schools' graduates have landed with various majors. Typically, these statistics appear in the career center's placement report, which you can ask for and then read to find out where different majors might take you in the future.
Read Your Undergraduate Bulletin and Related Publications.
Maybe you don't need to actually read the entire undergraduate bulletin, but at the very least, page through it and look at all the majors available at your institution. You never know when you'll stumble upon one that really fits your interests.
If browsing your institution's undergraduate bulletin sounds far too boring, stop by your school's admissions office and ask for briefer major-related publications that might be available.
Talk to Professors and Students in Various Majors.
Start by asking your friends and acquaintances what they're majoring in and why. What do these students like and dislike about their majors? And what can they tell you about the courses in their majors and the careers their majors might lead to?
Similarly ask professors in various academic departments to briefly describe their majors. Tell them you're interested in learning more about what previous students in the department have gone on to do, career-wise. Professors will gladly tell you in most cases, if you ask.
Check Out "What Can I Do with a Major in ______?" Materials.
There are lots of ways to answer the question, "What can I do with a major in _______?". Dozens of major-related books are available to you as well, often at your school's main library or your campus career center's library. VGM Career Horizons, for example, publishes several Great Jobs for _____ Majors books as well as the Opportunities in _________ Careers series. Ferguson Publishing, meanwhile, offers College Majors and Careers, which also describes 60 majors in detail.
Need money to pay for college?
Every semester, Fastweb helps thousands of students pay for school by matching them to scholarships, grants and awards for which they actually qualify. Sign up today to get started. You'll find scholarships like the Course Hero's $5,000 Scholarship, and easy to enter scholarships like Niche $2,000 No Essay Scholarship.
---