How to Pick Colleges -- Like a Professor, Part II
Learn how to pick colleges like a professor with these helpful tips.
By The Professors' Guide
April 21, 2009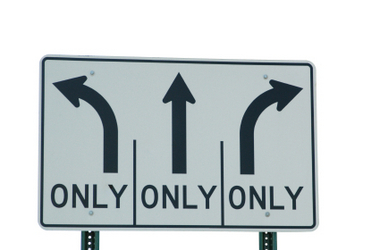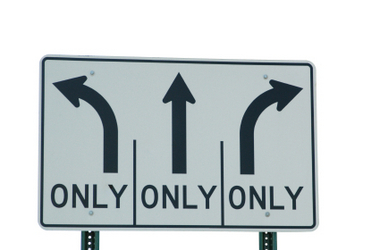 More than 4000 choices. Not sure of the price. Everyone telling you what to do. It's picking a college! It's amazing that anyone ever picks the right college. Let the PRO- fessors – the folks who know – give their best, insider advice about how to pick. Here are six more tips (go here for the original six):
1. Reach for the stars only if you really are a star. You might be at the top of your class in high school. But the competition increases exponentially when you get to primo colleges. Don't apply to MIT or Caltech simply because you got a 5 on your Physics AP test or won the science fair. It's much better to go to a somewhat less distinguished school than to vastly overestimate your level of genius and end up with the self-esteem of a gnat.
4-Star Tip. Be careful about applying to "hot" schools. At any given time some school or other is super popular and virtually impossible to get into. Right now it's supposedly NYU and Wash U St. Louis. Next year it'll be someplace else.
See your most recent scholarship matches now.
2. If you're in the 48% … Almost half of college students go to community colleges – two year colleges, sometimes called junior colleges. If you decide to join them, do so only because these colleges have something to offer you. Often community colleges have more vocational kinds of degrees – training you to be, say, an EMT or prison guard. Don't go there looking for international relations or cell genetics. And if you're thinking of transferring to a 4-year college after your stint at community college, be sure that the courses you've completed really will transfer. You wouldn't want to do those first-year, "mick" courses twice.
3. Take it on the road. You'll definitely want to visit some of the schools you're interested in. Be sure to go at the right time, preferably when classes are in session. Not on weekends or vacations when you can't see the operation in action.
5-Star Tip. While visiting, keep in mind that the tour guides and admissions officers are salespeople. Just like on the used car lot, they'll show you the good stuff (like the student union, the gym, and the food service) and avoid bringing up the bad stuff (the run-down classrooms and labs, the 1960's vintage dorms, and the wait-lists for all the popular courses). Don't let the romance of college keep you from critically evaluating the college, just like you would any other purchase.
4. Live like the natives. Most colleges have programs where you can visit the college during the academic year and live in a dorm for a couple days. Some even arrange for actual college students, at some places called "shepherds," to take you along to their classes and to other college activities. If you do get to a real lecture, try to imagine yourself taking this class from this professor next year. Ask yourself: does the prof. teach well? and are the students learning well? Trust your instincts. You know a dud when you see it.
5. You've got a mouth. Never hesitate to ask questions throughout the college selection process. You're making a major purchase – actually 4 or 5, one each year – and it behooves you to get as much information as you can before you sign on – and pay up. So ask away during your visit to the college – and you can even e-mail back the admissions office, or any people you met on your tour, after you get home. Come the end of the selection-procedure, if you're lucky enough to have a choice among colleges, speak up again and get all your questions answered. In some situations, you can even ask your preferred school to match the financial aid offer of a less preferred school. Now's not the time to be a wallflower.
Turn your passion for art into a career. Find an art school.
Extra Pointer. Wait listed? Fuggetaboutit. Don't wait. Last year at some choice schools virtually no one got in off the wait list.
6. Know thyself– but don't have a cow. It's good to pick a college that reflects your goals, your passion, and yourself. But there are plenty of colleges you could attend that you would love and would give you a great education. Don't go crazy trying to find "the one." There isn't one.
---
Dr. Lynn F. Jacobs and Jeremy S Hyman are authors of the book Professors' Guide to Getting Good Grades in College — the first instruction manual for college. You can download a free chapter here, or e-mail Lynn and Jeremy a question or comment here. We'd love to hear from you!
© 2008 Professors' Guide LLC
Need money to pay for college?
Every semester, Fastweb helps thousands of students pay for school by matching them to scholarships, grants and awards for which they actually qualify. Sign up today to get started. You'll find scholarships like the Course Hero's $5,000 Scholarship, and easy to enter scholarships like Niche $2,000 No Essay Scholarship.
---