Get a Jump on College
By Elisa Kronish
September 04, 2008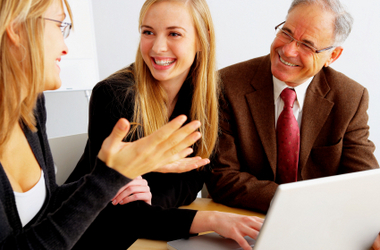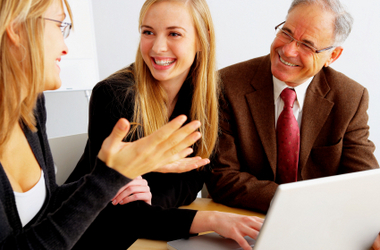 Ready to move beyond high school, but you haven't graduated yet? Itching for new challenges and excitement? Maybe you should think about taking college courses before you graduate.
Early college programs, like AP courses, can offer a lot: you learn more about your favorite subjects, get a chance to try out college-level academics and you may get a real start on your college career by getting credit toward your degree. That can add up to savings later if you're able to graduate early. But early college courses take you one step beyond AP. They give you a fuller sense of what college classes are like and often take you right out of your high school setting. And some programs give you access to the total college experience – from dorm-life to lecture hall. Check out all the options for college-level study:
Courses at local colleges and universities You'll have to meet certain GPA guidelines, standardized test minimums or placement exam scores, but once you're admitted, you may be able to fulfill high school requirements while earning college credit during the regular school year. Contact your local colleges and universities to find out if they offer programs for high school students.
Summer programs at college Usually aimed at seniors-to-be, these summer sessions expose you to college life at its best, complete with organized social gatherings, off-campus excursions and cafeteria food.
But don't expect just fun and games—these programs are meant for serious students who take either college-level or advanced high-school level coursework, and admission is very competitive. Scholarships are sometimes available, but expect to spend a few thousand dollars. Some places to look into:
Northwestern University Evanston, IL (800)-662-6474
Berkeley, CA (offers several different programs) (510)-548-6612
In-high-school college courses The Syracuse University Project Advance program helps high schools to partner with national universities in training high school instructors to teach college-level courses to their students. For students who have out-smarted regular AP classes, these college courses may be the perfect alternative. You pay extra tuition to take the class, but you get the benefit of college credit that may apply toward a college degree. Project Advance has teachers in schools in Maine, Massachusetts, New York, New Jersey and Michigan. Ask your teachers or guidance counselors if this program is available at your school.
Full-year early college programs A number of universities around the country offer full-time programs for exceptional high school students ages 15 and older (and sometimes younger). Some of these schools cater to local students who commute to classes every day. Others offer residential on-campus programs that attract students nationwide. In most cases, these programs are academically (and financially) equivalent to a freshman year at college, assimilating you into the college campus like any other freshman. Not all programs confer a high school diploma, but they will qualify you to apply to college. Once you complete the program, you can choose to continue at the same school or explore other possibilities.
Each program has its own qualifications, goals and specialties. Here are some to check out:
Clarkson University Box 5650 Potsdam, NY 13699 (800)-574-4425 (accepts students nationwide)
Weber State University 4013 University Circle Ogden, UT 84408 (800)-848-7770 (students are mostly local)
Great Barrington, MA (413)-528-0771 (accepts students worldwide)
State University of West Georgia Carrollton, GA (770)-836-4449

Early college coursework can be a great opportunity, but keep in mind, it isn't for everyone. It takes a lot of commitment and, often, a lot of money. And you may decide that advancing quickly isn't as important to you as exploring your regular coursework and activities. Research your options and discuss your decision with your parents and your high school guidance counselor before you apply.
Need money to pay for college?
Every semester, Fastweb helps thousands of students pay for school by matching them to scholarships, grants and awards for which they actually qualify. Sign up today to get started. You'll find scholarships like the Course Hero's $5,000 Scholarship, and easy to enter scholarships like Niche $2,000 No Essay Scholarship.
---