For High School Students, "College Season" is in Full Swing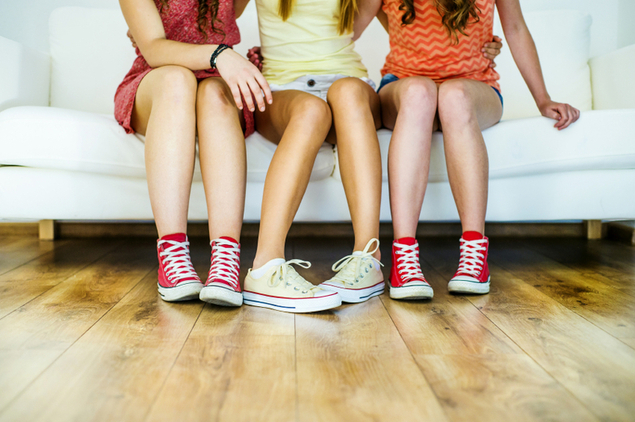 Labor Day, in all its barbecue and lawn chair glory, has passed, which means everyone is back in school. School in my district started on August 14, so we've been here a while. It's usually good to go back to school because for most of us boredom doesn't take long to set in after summer begins.
Although it did start to get boring, summer really felt like a blip in the radar. I remember when summer used to feel like it was half the year. Now it feels like a brief pause in a never-ending cycle of doom. Okay, I'm really not that cynical; it is nice to actually have some work to do. I'm not complaining because I want more lounge time, though. The thing I'm worried about is that I didn't do enough in terms of college this summer.
The summer before your senior year is supposed to be the time when you visit lots of colleges, start to make some decisions, and bond with your parents on the way. I did none of that. I was so burnt out from junior year that college was the last thing I wanted to think about this summer. So I didn't.
Now we're back in school, and "college season" is coming at me like a bullet. I'm more than a little concerned because I don't have time this fall to do any traveling. If you're reading this and you're younger, make sure you get as much travel done as you can before your senior year. I visited three colleges over last spring break (UC Berkeley, Stanford, and UC Davis). Depending on what your school schedule is like, you should use whatever free time you have to visit colleges.
And the thought of filling out all those applications is pretty intimidating. They say you should be applying to two to three "safety" schools, two to three "good match" schools, and two to three "reach" schools. It's a pretty good plan to make sure you're set when decisions come back, but it's also going to be very labor intensive. I've taken a little comfort in a message from a friend who graduated high school last year who said "The application process is really not that hard if you can stay on top of it. It's procrastination that makes it a horrible experience." So I really need to stay on top of things. I'm starting to become more serious and narrow down my list of colleges to which I want to apply.
One thing that's been good for me has been to get a support system in place. I know people whose grades, test scores and, most importantly, aspirations are similar if not identical to mine, and we help each other out. Sometimes we recommend a new college to each other, or encourage each other when we're feeling down about our prospects, or make sure the other is staying on track. It's almost like having a spotter. It's really helpful, it's encouraging, and it helps alleviate some of the stress to know that someone's going through the exact same things as you.
Need money to pay for college?
Every semester, Fastweb helps thousands of students pay for school by matching them to scholarships, grants and awards for which they actually qualify. Sign up today to get started. You'll find scholarships like the Course Hero's $5,000 Scholarship, and easy to enter scholarships like Niche $2,000 No Essay Scholarship.
---