Down to the Wire
If you're down to the wire, learn how to make a college decision quickly.
By Ashley Miller
March 09, 2009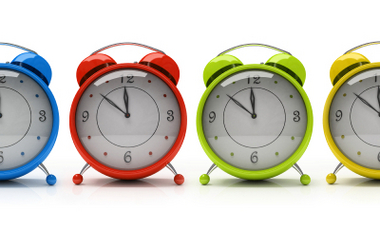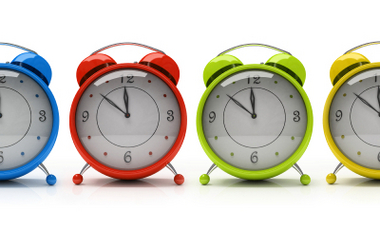 I couldn't understand how my friends could be so carefree. Didn't they know it was almost spring? Didn't they have college decisions to make? Mine took over my life – monopolizing my thoughts, afflicting me with insomnia and making my head spin. While I wandered dazed through each day, they were acting like there wasn't a problem in the world.
Out of the 11 (yes 11!) schools I had applied to, it came down to three schools: Boston University, University of San Diego, and Gonzaga University. I heard from the last school, USD, on April 15th, exactly 15 days before I had to declare. My parents, already sensing the emotional distress that I was feeling, frantically scheduled trips to Boston and San Diego, conveniently coinciding with my spring break the third week of April.
The Contenders
I first flew to Boston where BU hosted a "Spring Open House" for admitted students. It was very informative, and I met students who were in my major, including someone from my area in California. It was nice to be able to see how kids from my area adjusted. I also had the opportunity to spend the night in a dorm and attend classes with a friend, which I found to be an invaluable experience. I was born and raised about 45 minutes from BU, and it was a short 10-minute train ride to visit my grandmother and other relatives. If I were to attend BU I would benefit from being in a city I was somewhat familiar with, as well as having a place to crash, study or do my laundry in on the weekend if the university got to be too much. BU was also number two in my field. I was there to go to school, right? None of the other stuff should matter.
Yet, BU went against everything I desired in a school: it had more than 30,000 students and stretched for two miles on either side of Commonwealth Avenue, one of Boston's busiest streets – six lanes wide, plus two sets of streetcar tracks. While the school rallied around the Bulldog Ice Hockey team each winter, I needed more of a community feeling than that. Although I left BU feeling like it was a great school, I knew that it wasn't the school for me. I arrived back in San Francisco and the next morning my family and I drove 8 hours to San Diego.
USD's presentation was less informative than BU's, but it was hard to ignore the magnificent campus and the opportunity to have my own bathroom! I spent the rest of the week hiding from my parents in the back of the mini-van, as they continuously prodded me with "So, where you gonna go, Ashley?" and reminded me that I had to have a decision in three days…two days…this weekend…tomorrow!
The Wild Card
The last school I considered was Gonzaga University in Spokane, Washington. I had visited the school the previous summer, but most of the feelings I had about the school had faded from memory. I recalled from my notes that I had loved the campus. The only problem was, I had visited during the summer when students weren't on campus, and the campus tour was pretty lifeless. I went back to my files and re-read all the literature that I had on the school. Luckily, I always took a camera with me when I visited schools, so I was also able to review photos of the campus, which helped jog my memory.
I visited the website and surfed around the student activities calendar, which listed activities that were interest of me. The prospect of living in a new area of the country excited me. Gonzaga had also offered me a pretty generous scholarship, putting a plus in the financial category. The school's wildly successful basketball team fostered a strong school spirit among the student body. The more I recalled about Gonzaga, the more I warmed to the idea of going there.
Despite the visits, pictures and hours spent staring at viewbooks, I still hadn't made a decision. It wasn't that the schools were "all the same," a common lament I heard from classmates. I realize now that it was that they were too different, and I didn't want to miss out on anything because of a school's shortcomings.
Then there was the "parent factor." My father loves San Diego, and my mother's entire family resides in Boston. I honestly valued and trusted both of their opinions and would have loved to make them happy, so this was an additional stress. By this time, I had so much spinning through my head I wanted to scream, "STOP!" just to have some peace from this choice that was overwhelming my life. Should I go to the top school? The one with great weather? The one with family connections? Please Mom? Please Dad?
The Decision…
It had come down to the wire; it was Saturday afternoon and I needed to sign my intent to register form and send the check on Sunday night. Despite the perplexed looks I was receiving from my parents, I promised for what seemed to be the 50th time, "I just need to sleep on it!" It got so desperate that I decided to attend church services the next morning looking for some "divine" inspiration. Ironically, the sermon spoke directly to me, focusing on making decisions for yourself, not basing them on what others thought.
When I got home from church that afternoon my father suggested I make a chart, listing qualities I felt were important and should be a factor in my decision across the top and the schools down the side, and give each a plus or minus in each category. I ended up with 18 different qualities I felt were important and should be factored into the selection. I spent an hour deciding if Washington weather was a plus or a minus (Snow? Snow!). Finally, I had the chart filled and I stared at it awhile, almost not wanting to know, wanting to hold on to my childhood just a minute, a second, longer. Finally, my little sister, a witness to the past weeks' madness, snatched the paper and swiftly determined my fate. The final score: Gonzaga: +11, -7; USD: +8, -10; BU: +7, -11.
My parents wrote the deposit and immediately left for the post office. My feelings at that point were mainly of relief. I could breathe easily for the first time in weeks! My decision was reinforced yesterday when I received a postcard in the mail. It read, "Hey Ashley, my name is Brad Foster* (name changed) and I will be one of your freshman orientation leaders at Gonzaga this year. I just wanted to let you know that Gonzaga was one of the best things that ever happened to me and I'm sure it will be for you too. I look forward to meeting you in a few weeks. ~Brad."
I know it will, Brad. I know it will. Besides, there's always the Grad school decision, right?
This article originally appeared on Making It Count.
Need money to pay for college?
Every semester, Fastweb helps thousands of students pay for school by matching them to scholarships, grants and awards for which they actually qualify. Sign up today to get started. You'll find scholarships like the Course Hero's $5,000 Scholarship, and easy to enter scholarships like Niche $2,000 No Essay Scholarship.
---