Do Families Ultimately Choose a Student's College?
A student going through the college search asks, "Do parents pick the college?"
By Kristin Drew
February 07, 2007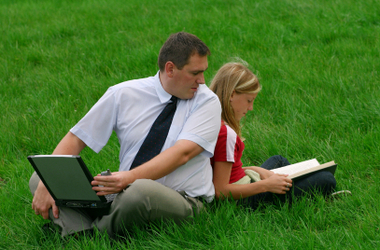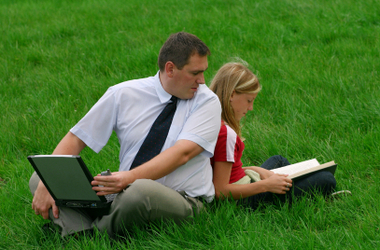 When I was little, my parents would never allow me to make decisions. At restaurants, I had to eat the vegetable medley instead of those delectable french fries. When we went shopping, we had to buy life's necessities instead of going to the toy store. At the movie theater, I couldn't see those PG-13 movies which looked so cool.
Eventually, I grew up. After understanding that responsibility was the method to their madness, I learned from them to be responsible myself. I learned that such responsibility made life easier and more cohesive. As a result, my parents have always trusted my judgment for going out with friends, making a college list, and choosing the proper actions for life in general.
However, I recently took umbrage when my parents were questioning my reaction for choosing a college. They constantly insisted that I attend the University of Florida. They argue that I would be close to home, and the tuition would be free through the Bright Futures Scholarship. Since I qualified for the Bright Futures Scholarship, I could attend any state university in Florida for free. In addition, I wouldn't need a job to support myself. My college account could now finance graduate school. Hence, my parents don't need to save up for school anymore.
Seen your scholarship matches recently? Check them out now.
While they carry a plausible argument, I still would like to consider other choices as well. I know that I would be happy to attend Florida, but I would like to consider venturing out of the Florida fishbowl. I know that I could learn so much from experiencing new things. While I haven't received a decision for any of my out-of-state schools yet, I still want to keep the door open.
At this family dilemma, I began to wonder why my parents suddenly didn't trust my abilities to select a college. I began to wonder: While one student will attend a college, does the student's family ultimately choose the college for the student?
To elaborate, school programs are a minor aspect to college selection when money comes into the picture. I am lucky that I am an only child, but other families carry more financial burdens and must consider the education of their other children. In addition, I have heard of many international students who cannot afford to venture out of the country to study. As my parents always remind me, children are expensive creatures.
Upon looking at the situation, I realized that I will act practically…to an extent. I still stubbornly want to consider my out-of-state choices (if they come), but I will take into account the benefits of the University of Florida. However, it is too soon to make decisions now. For now, it appears that the University of Florida seems like the practical route.
I guess everyone is happy now.
Need money to pay for college?
Every semester, Fastweb helps thousands of students pay for school by matching them to scholarships, grants and awards for which they actually qualify. Sign up today to get started. You'll find scholarships like the Course Hero's $5,000 Scholarship, and easy to enter scholarships like Niche $2,000 No Essay Scholarship.
---