Do Colleges Examine Your Online Presence?
Elizabeth Hoyt
June 13, 2015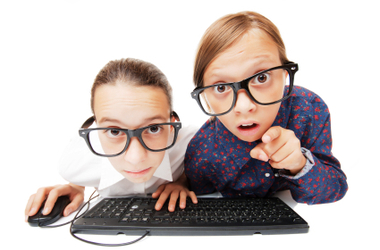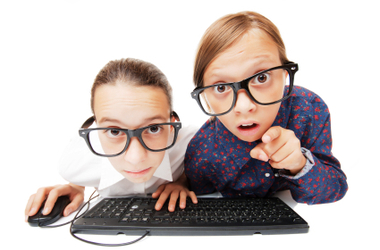 You should undoubtedly clean up your social media presence, but how much do colleges really look at your posts?
You should undoubtedly clean up your social media presence, but how much do colleges really look at your posts?
You'll be relieved to learn they don't – at least not in the usual circumstances.
In fact, fewer than one in three admissions officers say they check applicant's social media posts and/or Google them when evaluating their applications, according to a Kaplan survey conducted in 2013.
However, in 2011, that number was one in five – so don't count out the possibility entirely.
A Moral Dilemma
For the most part, admissions officers felt it was an invasion of the student's privacy. The majority of admissions officers were "appalled" at the practice of looking into a student's private online presence.
"I just think it's wrong to do," said Richard Shaw, dean of admissions at Stanford University.
But, then again, you never know.
The Numbers
In addition to the morality of the issue, admissions officers also say there are far too many prospective students to Google or search on social media platforms for each individual.
Consider a small school – the admissions officers would have to evaluate thousands of profiles online, assuming they were looking into each student.
Also, because they want to remain consistent, most officers feel that it's unfair to Google a portion of the applicants, so it's all or nothing when it comes to looking at a student's online presence.
Do You Want Them to Look?
This can be a good or bad thing, depending on your particular situation.
For example, if you're constantly tweeting about issues that matter, trying to start-up social initiatives and have been featured in the local paper as a hero, you may want to be Googled.
Inversely, if your social media presence isn't so family-friendly, you probably would breathe a sigh of relief at learning your social media posts are not likely to be examined.
When Asked…
If you specifically ask a college to look at something you're proud of on the internet, they are more likely to do so, assuming the admissions officer has time.
Safety First
Many students become more cautious of their web presence when submitting applications. Rightfully so: clean up your posts, just in case, because you never know who's looking!
Increasing the Odds
Once you get into smaller numbers like, say, becoming a finalist for a scholarship award or internship, the likelihood of your personal online presence will increase.
So, a basic rule to follow is: the more you put yourself out there, the less you should put yourself out there online. Unless of course you want to put yourself out there and be noticed for positive reasons.
To learn more about what you should or should not post online, check out these social media do's and don'ts for students.


What's your social media policy?
Need money to pay for college?
Every semester, Fastweb helps thousands of students pay for school by matching them to scholarships, grants and awards for which they actually qualify. Sign up today to get started. You'll find scholarships like the $2,000 "No Essay" Scholarship from Niche, a scholarship open to all U.S. students and those planning on enrolling within 12 months.
---