Colleges >> Browse Articles >> Choosing a College
Discounted Colleges: Up to 76% Off College Costs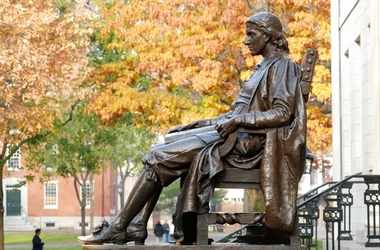 Did Harvard University make the list?
By Kathryn Knight Randolph
November 02, 2012
Yale University
When your university endowment fund stretches over $19.4 billion, reports Kiplinger, there's more than enough to go around. Yale University makes use of its plentiful resources by recruiting the best and the brightest and providing them with the means to make their Ivy League dreams come true.
The total cost to attend Yale is approximately $52,700, but when Yale's no-loan financial aid packages are passed out, the average student ends up paying only $13,786. Not only do graduates receive about 74% off of their total education costs, but those that do borrow to pay for a Yale education, graduate with less than $10,000 in debt. Now, that's a deal.
---