Colleges >> Browse Articles >> Choosing a College
Discounted Colleges: Up to 76% Off College Costs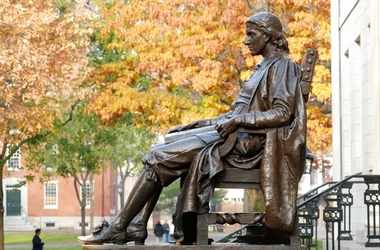 Did Harvard University make the list?
By Kathryn Knight Randolph
November 02, 2012
Stanford University
When you think "Stanford," you typically think "sticker shock." Though it takes a lot of brains to get into Stanford University, it also takes a lot of brains to make this top-tier school affordable to the average student.
Kiplinger states that Stanford is one of the few top universities in the country to award merit aid, though it gives very little, but most of the $56,008 in total costs is covered by need-based aid. Once that is taken into account, the average net cost is $16,903 – just barely 70% off.
---