Colleges >> Browse Articles >> Choosing a College
Discounted Colleges: Up to 76% Off College Costs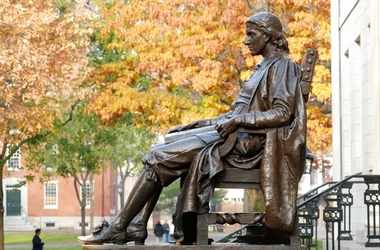 Did Harvard University make the list?
By Kathryn Knight Randolph
November 02, 2012
Thomas Aquinas College
Nestled near the Los Padres National Forest, Thomas Aquinas College is also just a short drive from Los Angeles, perfect for students who want a small school experience with the added vibrancy of a major, metropolitan city nearby. You would think students these days would have to pay a pretty penny for that type of accommodation, but in this case, you'd be wrong.
Though the college does not offer merit aid, it meets 100% of need for students, according to Kiplinger. When it's all said and done, the average student at Thomas Aquinas College pays only $17,443 per year in tuition compared to the $31,850 in total costs, making the school about 45% off.
---