Control the Process; Don't Let the Process Control You
Don't try to control the athletic recruitment process in your college search.
By Richard Pound
April 21, 2009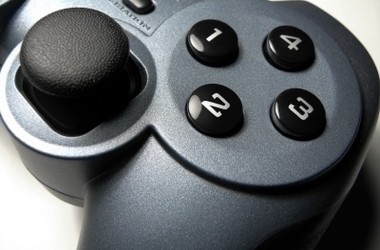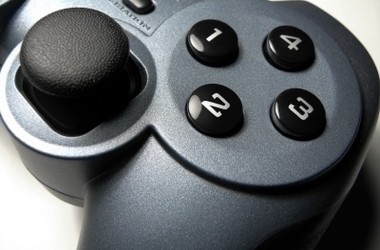 I recently had the great privilege of serving on a select panel in Webster, NY for the presentation of Mr. Bob Bigelow.  Bob is a former first-round draft choice who played four years in the NBA.  
He competed collegiately at the prestigious University of Pennsylvania in Philadelphia. More recently, Bob co-authored the book Just Let Kids Play, and he has conducted more than 500 presentations like the one I attended throughout the country.  The focus of these talks is the importance of sports in a child's life. Bob is a perfect example of how gifted athletes can leverage their athletic skill as a marketing tool to a great education. The Ivy League's U Penn is an awesome school academically, where "special" players like Bigelow can take advantage of the quality education they received as a result of their athletic prowess. 
Think you won't qualify for an athletic scholarship? Think again.
Though the audience appeared to hang on each of Bob's comments, I was concerned that they may have missed some of his key points.  During the Q&A session following Bob's presentation, their questions were targeted more on the pressures that come with being a "one sport" athlete, athletic scholarships, and the inconvenience of year-round competition.  I was unsettled that the focus of the audience was not on how sports can contribute positively to a child's life, but instead on the burden to be borne by the student-athlete and their parents that seem to overpower every aspect of what should be a positive experience.  I hope I am wrong, but my fear was that these folks have overlooked the wonderful opportunities and benefits that come from participating in athletic programs at all levels. 
In my experience, as kids develop their athletic skills and preferences, they also intensify their aspiration to play at the next level.  I've learned that participation in athletics can be an extremely powerful and effective tool in marketing the student-athlete for college.  Applying one's athletic abilities as leverage to gain acceptance into a higher academic institution is a mighty powerful motivation.  With every passing day, the expectations of college admissions personnel intensify, and student-athletes need every bit of ammunition they can assemble to make the strongest case possible in order to gain acceptance into the school of their dreams.  Leveraging one's athletic skills can only help. 
Getting into college is only one aspect of this quest; getting into the right college—specific to each kid—is the tough part.  Ask yourself the right questions to help prioritize what really matters to you; in other words, establish a plan! 
What is the right fit for me Academically, Athletically, Socially, & Financially?
What level of competition is best for me (e.g., Division I, II,

III

, Junior College)?
What School Size best fits my needs (Small-Medium-Large)?
What are the Admissions requirements? Am I being realistic?
What is the Quality of Academic and Athletic Facilities?
What is the academic Reputation of the School? Do employers hold this school in high regard?
What will be my overall Financial Aid Package? Be sure to consider all factors in getting to the bottom line.

See your most recent scholarship matches and start applying today.
Much depends on the emotional maturity of the student.  The good news is that there are many ways to get the privilege of playing collegiate sports while still receiving a great education.  In addition to the traditional colleges and universities, many other options remain available; junior colleges & technical schools provide great places to start if your child requires a stronger academic foundation or has a passion for the "hands-on" vocational professions.  Some kids also need to consider whether college is even the right move at this point in their lives, depending on their individual circumstances.  Other considerations include a Rotary Exchange Program (see www.rotary.org ), Prep Schools/Boarding Schools (www.boardingschoolreview.com), or perhaps even the military for a few years.
Student-athletes and parents need to understand what I mean by "the right fit"; and just as importantly, they need access to the tools that can help determine the best fit for them and their individual circumstances.  The right college is out there.  Use your school counselors, coaches, and administrators as sources of this critical information.  Each member of the faculty either has an advanced Degree or is actively pursuing it; that means they have attended at least one or two colleges/universities and possess a greater frame of reference from which to draw.  Engage them in discussion about what was good and bad with their college experience and what they would do differently.
Finding the right fit academically can be as easy—or as challenging—as buying a new home.  Know your priorities before you commit to a decision.
Bigelow's message was clear; athletics should be a valued part of the student-athlete's life.  He also was clear that the value of your education will open more professional doors then being a great athlete.  Combined with a strong work ethic, the sky's the limit!  "Control the process; don't let the process control you!"
---
Richard Pound is a consultant and author of Packaging Academics with Athletics
Need money to pay for college?
Every semester, Fastweb helps thousands of students pay for school by matching them to scholarships, grants and awards for which they actually qualify. Sign up today to get started. You'll find scholarships like the Course Hero's $5,000 Scholarship, and easy to enter scholarships like Niche $2,000 No Essay Scholarship.
---