College Touring Tips for Parents
By Jennifer LeClaire
June 03, 2008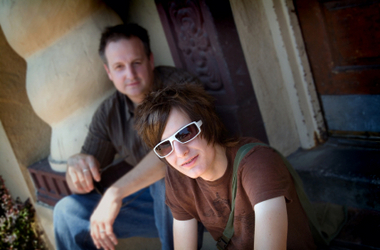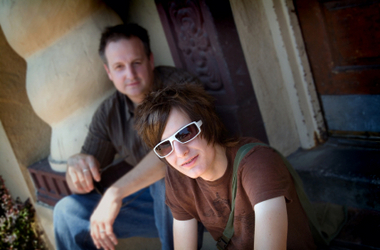 "Parents are good at spotting red flags based on life experience," Hirsh says. "Parents should form leading questions that they can ask their students after the college visit. This lets the students know how the parent feels about an issue without embarrassing them."
Keep the lines of communication open.
"Get used to talking to your student about the different colleges you visit. Compare notes. Learn how to help your child define what he or she is looking for in a college," says Lou Hirsh, director of admissions at the University of Delaware in Newark, Del. "The kids ultimately need to decide where they are going to be most comfortable."
Some practical tips for the road.
Beyond the must-dos, Margy Arthur, owner of College Campus Tours Inc. in Tahoma, Calif., offers up some practical tips for the road.
Don't plan to visit more than two colleges a day.
Make sure you've got a pen and paper handy to take detailed notes.
Get a map of the college and parking information ahead of time.
Try to visit schools on good weather days. Dashing from building to building on a rainy day can put a damper on your visit.
Visiting schools around noon will give you a better feel for the atmosphere than visiting late in the day when the activity is winding down.
Check out the bulletin boards around campus to find out what activities are going on, keeping in mind that summer is not as busy as the fall and spring terms.
Don't judge the school based on its tour guide.
Do some additional exploring on your own after the tour.
Talk to current students about the kinds of activities available on the weekends.
Eat a meal on campus. This gives you an opportunity to eavesdrop on what the kids are talking about so you can get an idea of what kind of students are attending the college.
Get the name and title of all staff members that you meet during the tour.
"Some parents put more stock in the name of the school than the interest of the child," Arthur says. "It's important to find a place that meets your student's needs and abilities. Ask the questions that will help you find a good match for your child."
Need money to pay for college?
Every semester, Fastweb helps thousands of students pay for school by matching them to scholarships, grants and awards for which they actually qualify. Sign up today to get started. You'll find scholarships like the Course Hero's $5,000 Scholarship, and easy to enter scholarships like Niche $2,000 No Essay Scholarship.
---