College Touring Tips for Parents
By Jennifer LeClaire
June 03, 2008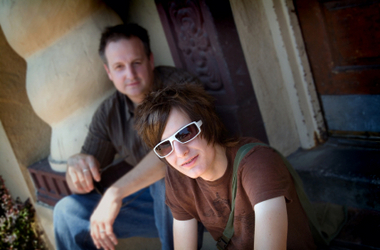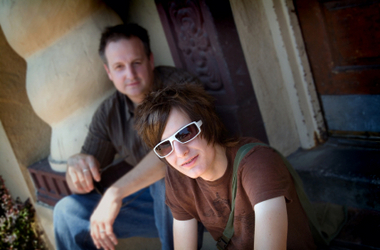 You envision a college degree as part of your child's future. So choosing a college where they're comfortable, happy and can be successful is important. But you're also curious if that school's party reputation is deserved, and if your child really understands what it'll mean to be six states away in a town with no major airport.
As you accompany your teenager on college campus tours, how do you make the most of each visit? And how do you get the information you need without stepping on your teen's toes? Experts say successful college touring begins before you ever step foot on campus.
Let the student take charge.
College admissions directors agree that one of the biggest mistakes parents make is helping their students too much. Some colleges are even banning parents from the campus tours in order to give the students more freedom during the visit.
"Let the students set up the visit and take the lead on question asking," says Christopher Tremblay, director of admissions at Gannon University in Erie, Pa. "It's important to let the students sit in the driver's seat."
Ask the right questions.
That said, experts recommend working with your student to set clear goals before the visit and helping draft a list of targeted questions to ask during the tour. The college selection criteria a student is using may not mirror that of their parents. Before the tour is a good time to talk about some of those differences.
Tremblay recommends the following questions:
How does the admissions process work? What forms of financial aid are available, and how do I apply?
What academic support systems are offered to students? What activities/events take place on the weekends? What kind of academic advising is found on your campus? What are the benefits of attending your school? What is on-campus living like?
Get a complete list of college selection questions.
Of course, every family is unique with their own unique concerns. But parents should be mindful of questions that might send their child to the far side of the tour group. For example, experts say safety is a huge issue with parents, but often one that students wish they wouldn't dwell on. To avoid a conflict that could potentially embarrass the student, they suggest visiting the college's Web site before or after the tour to get the information they need.
Need money to pay for college?
Every semester, Fastweb helps thousands of students pay for school by matching them to scholarships, grants and awards for which they actually qualify. Sign up today to get started. You'll find scholarships like the Course Hero's $5,000 Scholarship, and easy to enter scholarships like Niche $2,000 No Essay Scholarship.
---