Colleges >> Browse Articles >> Applications
College Planning for High School Seniors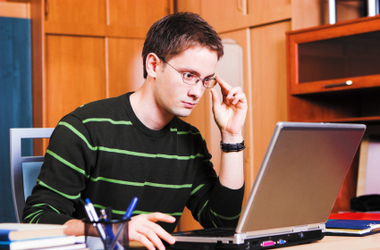 January
File the Free Application for Federal Student Aid (

FAFSA

) as soon as possible after January 1.
Check with your prospective colleges about additional financial aid application forms and requirements.
Send mid-year reports to colleges, if necessary.
Verify that your applications have been received by colleges.
Send thank-you notes to your recommendation sources.
February
Review the

SAR

(Student Aid Report) to make sure the information is correct. You should receive it 4-6 weeks after you submit your

FAFSA

(1-2 weeks if you submit your

FAFSA

electronically).
March-April
Check the mail for admissions letters and financial aid awards.
Compare your admissions offers. Ask your guidance counselor to help you weigh your options.
Contact the financial aid office if you have any special financial aid circumstances.
If waitlisted, notify the admissions office if you're still interested.
Plan your summer internship, job or program.
Time for a decision! Most schools ask that you choose your school by May 1.
May
Notify (in writing) the schools you have decided not to attend.
Make sure you've received the necessary forms for housing, health insurance, financial aid, etc.
Pursue additional student loan options.
Notify colleges of any private scholarship awards.
June-August
Have your final transcripts sent to your new school.
Research banking options near your college.
Double-check any final deadlines for housing, financial aid, etc.
Set up a projected first-year college budget.
---