Colleges >> Browse Articles >> Applications
College Application & Admissions FAQ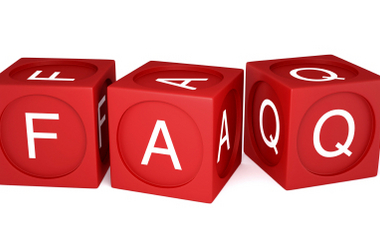 Quick tips for campus visits, letters of recommendation, standardized tests, and early admission.
By CampusCompare.com
March 05, 2009
Don't know your SATs from your EDs…Here are some of the most popular questions when it comes to Admission and Application. Everything from campus tours to test scores to letters of recommendations.
What does a campus visit consist of?
A good time to get started with the college campus visit is the summer before senior year. The first step? Check the tour schedules for the campus(es) you're interested in visiting. Next, schedule a campus tour with a student guide.To get the full "campus life" experience, go beyond the tour and do the following:

Sit in on a class (preferably one that is of interest to your field of study)
Eat at the cafeteria
Visit all the facilities that would be of interest to you (libraries, gym, lounging areas, etc.)
Meet with faculty members/teachers in your field of study
Schedule an interview with an admissions representative
Listen and observe the current students on campus. Do they seem happy or stressed? What are the students like?
Try to stay over with a student host
Ask lots of questions!

Who should I ask for a letter of recommendation?
Most college applications require at least one letter of recommendation, but some colleges request up to three (and may even specify who they should be from). So start thinking about who you want to approach about writing these for you.You can ask a teacher, counsellor or coach. Just make sure to follow any existing specific instructions, as a college might require a letter from two teachers and one counsellor, for example.The idea is to ask someone who knows you well, and who you know can write a favorable review of you. But it's also important to consider whether the letter writer is a good writer. Admissions reviewers know you are going to ask someone that likes you, but the way the letter is written can really set you apart from the crowd.Make sure to give your letter writer(s) as much time as possible – the more you procrastinate, the worse this will reflect on you. And the last thing you want is for your letter writer to miss the deadline.

---