Campus Tour: Virginia is for Students
Take these campus tours where Virginia is for students.
By Jenny Blackman, ApplyWise.com
March 10, 2009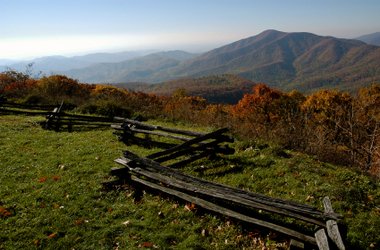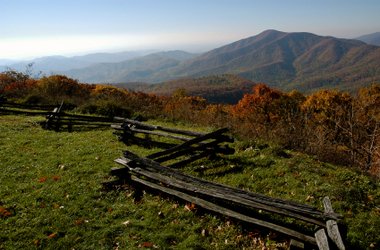 Is Virginia really for lovers? Yes, if they are lovers of knowledge. Teeming with campus folklore, arresting landscape and warm hospitality, Virginia has left its mark on higher education in the United States. A place of passionate tradition and enormous history, Virginia is perfect for the intellectually and socially attentive. The commonwealth is designed for students, so long as they are prepared to honor the past as they prepare for their future. If you're ready for the challenge, pack up your books, laptop and willingness to learn as we head out on the open road toward four bold Virginian universities.
Begin your journey in the little town of Lexington, at ,Washington and Lee University. Washington and Lee is one of the top liberal arts colleges in the nation, as well as one of the oldest. Virginia's history runs deep: although W&L isn't the state's oldest institution of higher learning, it is the ninth oldest in the country (you'll visit Virginia's oldest at the end of this road trip). Once led by Robert E. Lee and initially endowed by George Washington (hence the school's name), W&Lis known for its "speaking tradition" and honor code. Don't be surprised to be greeted with a friendly "hello" from current students or see neglected book bags and unlocked bicycles while you tour the campus. Situated at the foothills of the Appalachians, students at W&L enjoy the outdoors as well as a cohesive Greek social life – roughly 80% of students are proud members of a fraternity or a sorority.
Now head further east along I-81 to Charlottesville. Home to the 13,330 students that attend the University of Virginia, Charlottesville is the quintessential college town.
Discover your dream school with Fastweb's free, fast college search.
Founded by Thomas Jefferson and commonly referred to as a "Public Ivy," this flagship public institution combines history, top-notch resources, and aesthetic appeal. UVA's campus is often regarded as one of the country's most beautiful. As you walk through the "Academical Village," where Jefferson put his architectural vision on local landmarks like The Lawn, The Rotunda, and The Range, you'll soon understand why. The Rotunda, however, has undergone several transformations, so make sure to ask your tour guide about its progression from the Jeffersonian design, to ash, to the White Buildings, and back to the Jeffersonian design. Move indoors and wander Alderman Library, or check out the oldest independent bookstore in the commonwealth, The New Dominion. At this point, however, it may be best to take a break from the academic and do as the UVA Cavaliers do: relax. The campus itself is a wonderful place to wander and, with the school's tried and true honor code still thriving, you needn't be nervous about leaving your belongings unattended. If you'd prefer to explore the city, you'll find coffee shops galore in Charlottesville's Historic Downtown Mall. While you sip your coffee, consider visiting the Virginia Discovery Museum or taking a seat at the Paramount, a historic theater host to classic films and live musical performances.
Just another hour east is the state capital, Richmond. Just when you thought Virginia's history couldn't get anymore epic, here you are in the old stomping ground of Captain John Smith. But the city alone isn't why students flock to the University of Richmond, an up-and-coming regional institution that is gaining national stature. The community within the university is dynamic; in fact, campus life is so strong that most students don't mind the difficulty of getting to downtown Richmond. The lively atmosphere at this medium-sized liberal arts university of less than 3,000 undergraduates is enough to keep any student occupied. During your visit, experience student life with a picnic by the school's ten-acre Westhampton Lake, a favorite campus hangout, then head to one of their sporting events and cheer for the NCAA Division-I Richmond Spiders, who compete in the Atlantic 10 Conference.
Don't leave Richmond without exploring its history. Remember, Richmond was the capital of the Confederacy. Check out St. John's Church, where Patrick Henry once shouted "Give Me Liberty or Give Me Death," and take a drive down Monument Avenue. Although over half of the Civil War's casualties occurred in Richmond, this memorial honors only Confederate Virginia natives.
Need money to pay for college?
Every semester, Fastweb helps thousands of students pay for school by matching them to scholarships, grants and awards for which they actually qualify. Sign up today to get started. You'll find scholarships like the Course Hero's $5,000 Scholarship, and easy to enter scholarships like Niche $2,000 No Essay Scholarship.
---