Campus Tour: Manhattan, Your Kind of College Town
On this college tour, see Manhattan, your kind of college town.
By Jenny Blackman
March 12, 2009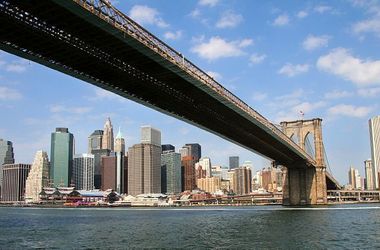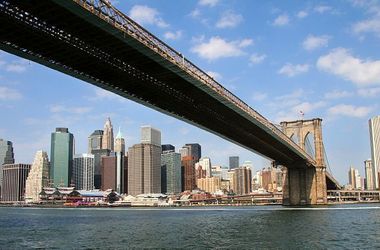 Columbia, NYU, The Cooper Union, The New School. Four very different universities located in one very happening city. Most New Yorkers would promise that, in a city this big, there is something for everyone. However, any student looking for the simple life need not apply.
Columbia University might offer the closest to an idyllic campus life in the city that never sleeps. Begin your day at 116th Street and Broadway with a tour of the college's neoclassical campus, shockingly green and neatly enclosed within Morningside Heights, a neighbor to one of the city's most vibrant communities, Harlem. As one of the oldest universities in the country, Columbia is full of history, so be sure to ask your tour guide about the Manhattan Project and the school's Core Curriculum. Columbia might feel like an oasis in the country's largest urban jungle, but don't get too comfortable—a quick subway ride gives you easy access to Manhattan's unique opportunities. Student discounts are available for Broadway shows or Carnegie Hall performances. But if you want a greener afternoon, picnic on a modest piece of Central Park's 843 acres before strolling by 5th Avenue's shopping landmarks, such as FAO Schwartz and Tiffany's.
Follow Fastweb on Twitter. Everyone is doing it.
Now that you've had your uptown fun, travel downtown to Washington Square within Greenwich Village, a neighborhood teeming with New York University students. You absolutely must enlist the help of a tour guide to navigate this sprawling campus. Unlike Columbia, this campus has no distinct border; the best clue you'll have to distinguish between NYU buildings and the Gap next door (besides the mannequins in the storefront) is a violet flag with a white torch perched outside the university's buildings. Be sure to visit the school of your choice. The Stern School of Business and the Tisch School of the Arts, both among the very best in their respective fields, couldn't be more different. In fact, NYU prides itself on offering courses in almost every possible area of study, so do a little research prior to visiting. Before you rest your weary bones on the Washington Square fountain (generally dry, it is a popular lounging space among park-goers), swing by Mamoun's for the very best falafel in the city. If you're in need of an energy boost, grab some bubble tea in Chinatown or stop by a cafe sandwiched between the many boutiques of SoHo's side streets.
After you've recharged, check out two other worthwhile schools in lower Manhattan: The Cooper Union and The New School. The Cooper Union begins just east of Greenwich Village at Astor Place. If you have a difficult time finding the place, look for the large Tony Rosenthal sculpture popularly referred to as "The Cube" and its strategic placement between three Starbucks cafes. If you just can't decide between the three, try a local favorite, The Mud Truck. The Cooper Union offers courses in three disciplines (architecture, engineering and art) and happens to be one of the few tuition-free universities in the country. Like other New York City colleges, The Cooper Union is steeped in history—Abraham Lincoln's gave his revolutionary "Right Makes Might" speech here, helping him win his party's presidential nomination.
To the north of NYU, you'll find The New School. Much like NYU, The New School is a conglomerate of colleges scattered throughout Manhattan. Under The New School umbrella, you'll find eight institutions, three of which are noteworthy for their distinguished studies. Just south of Union Square at 5th Avenue and 13th, you'll find The Parsons' School of Design, home of Project Runway. You can also study business and robotics here, if you're so inclined. But if it's a small liberal arts environment you want, check out Eugene Lang College (on 13th between 5th and 6th Avenue). Virtuosi, however, must visit Mannes School for Music (uptown at West 85th) for a glimpse at the university's top notch classical training. The New School was also once infamous for its graduate division, the University in Exile, a onetime refuge to European scholars whose livelihoods were attacked by totalitarian regimes. Although the University of Exile was renamed in 2005, The New School has succeeded in maintaining its progressive attitude.
Start applications for your new scholarship matches today.
You're bound to be starving after all this walking, so round the corner onto 6th Avenue and pick up some dollar hot dogs at Grey's Papaya. If you don't mind walking a few steps further, wander down Bleeker Street to John's Pizza. There's nothing finer than treating yourself to the best pizza in New York, promptly followed by the best cupcakes—which you'll find a few blocks down at Magnolia Bakery. If you're still college hungry, The Fashion Institute of Technology and Julliard are certainly worth investigating. In fact, if you walk for long enough in the Big Apple, you may find that there really is a college for everyone.
---
Download ApplyWise's free college visit worksheet before your next college visit! Get expert help applying to college with ApplyWise's online college counseling program.
© ApplyWise LLC 2008
Need money to pay for college?
Every semester, Fastweb helps thousands of students pay for school by matching them to scholarships, grants and awards for which they actually qualify. Sign up today to get started. You'll find scholarships like the Course Hero's $5,000 Scholarship, and easy to enter scholarships like Niche $2,000 No Essay Scholarship.
---