A Time to Reap and a Time to Sow
The college admissions process is a time to reap and a time to sow when it comes to relationships between parents and their children.
By Graham Riske, Director of Client Relations, ApplyWise.com and recent Brown graduate
March 12, 2009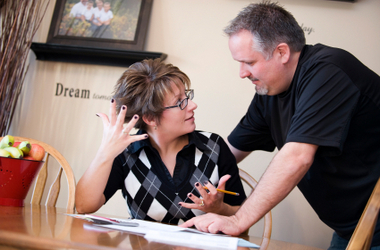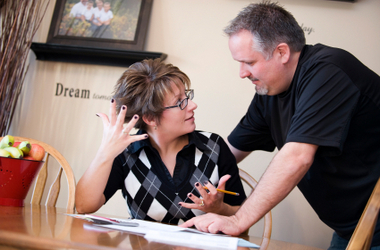 A personal account of how the student/parent relationship changes during the college application process
The only time I have seen my mom so irate at my dad that she physically assaulted him was in December of my senior year.  
My father had read an article stating that Harvard had rejected a high number of students who had perfect SAT scores.  My dad didn't think I had a snowball's chance in hell of getting in to my dream school, Brown.  I did not have perfect SAT scores. "And even if you did," he said mockingly, "you would be one of the dumbest ones there!"  Overhearing this insult, my mom surprised both of us by slapping him.  He spent the next week on the couch, getting the silent treatment.
During the college application process, our family tensions built slowly. The reality of the high cost of college hit us like a truck. Feeling the pressure, my dad strongly advised me to attend an in-state public college when my goal was to leave California. My mother thought I should compete for an athletic scholarship and she transformed from an apathetic spectator to an ardent, yet annoying fan.  Additionally, due to extenuating circumstances, my fall semester senior year grades dropped.  My normally easy-going family had become a rumbling volcano.
Talk with other students and parents about the college search process on our Discussion Boards.
What I went through is not unusual for many high school seniors feeling the stress of applying to college. While the details may differ from family to family, the college application process creates tensions and anxiety never experienced before. Both student and their parents are hopeful, fearful, nervous and excited — all at the same time. 
One reason for a combination of these emotions is the college application process itself, which forces a child to review his life, examine how he or she has changed and identify the catalysts in the metamorphosis. In particular, many teenagers struggle with the personal statement and the self-reflection it involves. The personal statement demands teenagers to ask themselves tough questions:  What is important to me? What are my values, my strengths, my dreams?  How has a particular struggle affected me?
I've read hundreds of personal statements from my work with hundreds of high school students all over the world. Conflicting feelings, especially in the family, are a dominant theme.  Students worry about never living up to their parents' expectations while concurrently finding their own sense of self. College applications bring out that basic struggle between independence and longing to be close to their parents.
See your scholarship matches now. And remember to update your profile for better results.
The transition from high school to college is traumatic as well as invigorating for teenagers. It is a significant step reflecting a transition in their relationship with their parents.  Even in those stressful months before decisions in May, I knew that my relationship with my dad was evolving right before my eyes. When I received my acceptance letter from Brown, my father made the transition from grounded naysayer to my cheerleader. He was the first and most effusive to congratulate me. His support of my decisions and independence has not waned since.
Whether met with excitement, trepidation, or, more likely, a combination of the two, the emotional transition for a teenager during the next few weeks is important to acknowledge.  Parents should give their children opportunities to handle disagreements as well as opportunities to demonstrate independence before entering the "real world." As in my own personal case, applying to college can mature and change your child right before your eyes.
I hope that my account helps parents and students realize that they are not alone.  Many are going through the same experiences and you all can look upon these next few weeks as stressful, but also important.
Need money to pay for college?
Every semester, Fastweb helps thousands of students pay for school by matching them to scholarships, grants and awards for which they actually qualify. Sign up today to get started. You'll find scholarships like the Course Hero's $5,000 Scholarship, and easy to enter scholarships like Niche $2,000 No Essay Scholarship.
---