Colleges >> Browse Articles >> Study Abroad
Study Abroad Basics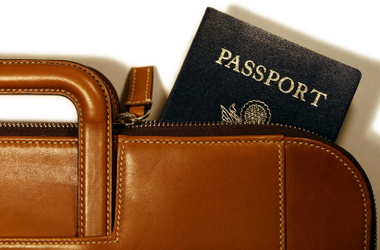 By Roxana Hadad
September 03, 2008
When can I study abroad?
Though most students go abroad during junior year, you'll find a wide range of opportunities for everyone from freshmen to graduate students. Most programs run for a semester or year, but there are also programs that run during the summer or winter interim.
If you are planning a shorter study abroad experience, take into consideration the time of year you plan to travel. Some times are better for certain countries and many foreign universities follow a different schedule from American universities (e.g. The University of Sydney's school year runs from early March to late November).
Where can I study abroad?
From Austria to Zimbabwe, the number of study abroad programs is growing every year. But before you pick a country, do some research. Think about which programs would contribute the most to your future academic and career goals.
Think about living conditions as well. Learn about the country's current political situation and health conditions. The country's consulate is a good place to check international conditions.
How does study abroad affect my academic program at my home school?
Your term overseas can be integral to your academic program, but you have to plan ahead. Speak to study abroad and departmental advisors and ask them:
What are the university's policies concerning the transfer of credits from foreign institutions?
How can I plan around the sequential courses required for my major?
Would a term abroad affect the date of my graduation?
Ask these questions early to help avoid setbacks that could undermine your academic objectives.
Whether you're a freshman or nearing your final year, study abroad offers an experience of a lifetime. Plan ahead, and you may find a new world opening up to you!
To learn more about study abroad, check with these organizations:
---