Colleges >> Browse Articles >> Study Abroad
Study Abroad Basics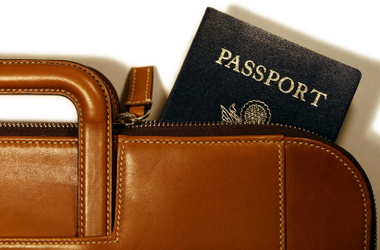 By Roxana Hadad
September 03, 2008
Every year, more than 150,000 students decide to take their education outside of the classroom — and the country — to study abroad. While it can be a fantastic personal and cultural experience, international exposure is increasingly important to employers; studying abroad rounds out your education and improves your chances on the job market.
If you've considered including an overseas experience in your college curriculum, you probably have some questions.
What is study abroad?
The term "study abroad" encompasses a range of overseas educational opportunities from traditional classroom-based learning to internships, independent research and even volunteer work. But remember: It is study abroad. Though travel abroad is fun, it also serves as an integral part of your academic career.
Why should I study abroad?
Studying abroad is an amazing tool for both your personal growth and your future. Ours is a global community; studying abroad allows you to become more comfortable and engaged within this increasingly cosmopolitan world.
Studying abroad helps you…
understand international issues and problems.
strengthen your sense of independence and self-confidence.
learn a new language or achieve fluency in one you have already been studying.
meet new people in a new environment.
get a new perspective on your own culture.
refine your interpersonal communication skills by interacting with people from different cultural backgrounds.
become more culturally aware.

…and last, but definitely not least…

have a little fun.
Who is eligible to study abroad?
Generally, you must be at least a sophomore and have a GPA at or above 2.5. Some programs require that you be at least 18 years old and be enrolled at an accredited American college or university. There may also be a foreign language requirement, depending on the program (e.g. two semesters of French).
---