Colleges >> Browse Articles >> Waitlisted or Rejected
What to Do When You Make the Waitlist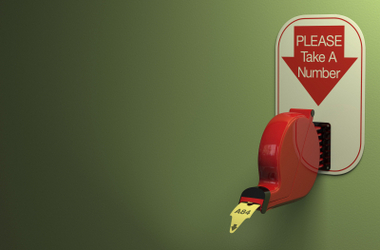 By Bridget Kulla, edited by Kathryn Knight
September 03, 2008
You finally get that long-awaited letter from your top-choice school, and you haven't been accepted or rejected. You've been wait-listed. It's easy to view being placed on the wait list as a rejection. While it's not easy getting off the wait list, it's not impossible either.
Colleges use wait lists when they've accepted the maximum number of students but still view some applicants as qualified. Instead of wasting time feeling down, take action to get off the wait list.
Is the Wait List Worth It to You?
You have the option to remain on or remove yourself from the wait list. If you want to stay on the list, return the form indicating your interest to the college as soon as possible. If you've been placed on several lists, there's no reason why you can't stay on more than one.
Find Out Your Chances of Gaining Admission
The number of students on wait lists varies. On average, 27 percent of all students who were wait-listed eventually gained admission, according a National Association for College Admission Counseling (NACAC) report. If your school doesn't prioritize its list or won't tell you your rank, ask how many students were accepted from the wait list in the past.
Express Continued Interest
"When a student receives a letter saying that they've been put on the waiting list, they should respond to the college immediately," says Sonja Montiel, president of College Confidence, an independent college counseling service. Don't have your parents or counselors contact the school on your behalf. "It's really important that colleges hear directly from the student at all times and not from the parent" Montiel says. Be specific and name courses, professors, extracurricular activities, sports teams and other features of to highlight your interest in achieving your academic and extracurricular goals through the college.
---