Colleges >> Browse Articles >> Focus on Parents
Off to College: Gifts for the Graduate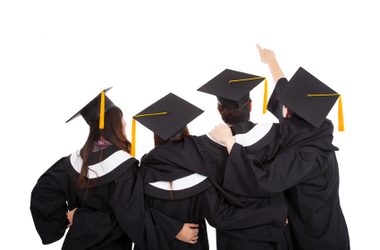 Your grad is off to college - give them something that they can use during their journey.
Elizabeth Hoyt
April 19, 2013
The time has come – your baby is graduating and headed off to college!
We know you want to celebrate in style, which is why we've scoured the web for everything you need to give your grad the most thoughtful and useful gifts around.
Your grad will simply adore going off to college, prepared with the best – although, when in doubt, cash is always a great back up! Note: If you are planning on giving cash, check out the last item on the list – it's a clever DIY way to give cash that beats an envelope any day.
This list is full of fun gift ideas as unique and special as your grad – well, almost.
We've chosen gifts that are low to moderately-priced and are actually useful (what a concept!) for your future college student.
At any rate, we think these college-bound gift ideas are pretty great:
• The Worst-Case Scenario Handbook: College, $14.95
• The Smart Student's Guide to Healthy Dorm Living: How to Survive Stress, Late Nights, and the College Cafeteria, $10.95
• Knock Knock Paper Mousepads, $12
• Simple Still Message Board, $14.99
• MINI Plus Brewing System, $100.00
• Scrabble Alphabet Mug, $11.50
• Pictorial Webster's: A Visual Dictionary of Curiosities, $23.57
• Personalized Shower Caddy, $22.45
• "Master of My Fate" Necklace, $68.00
• Kristina Collantes Mousepad, $15
• Yiddish Proverb Money Clip, $18.00
• Striped Fleece Backback, $38
• Laptop Messenger Bag, $29.99
• Canvas Messenger Bag, $24.99
• "In It to Win It" Brass Money Clip, $40.00
Do you have any great grad gift suggestions? If so, we'd love for you to share!
---