Colleges >> Browse Articles >> Choosing a Major
Your College Major Match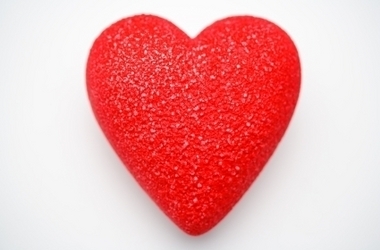 By Emilie Le Beau
June 05, 2007
Quit worrying. You'll find a major that works for you—even if it takes a while.
Undergraduate degrees can be specific and hard to select. Brown University in Rhode Island has more than 100 majors. The University of Iowa-Iowa City offers about 105, and undergrads at the University of Florida-Gainesville can choose among 110 majors.
Undecided is OK
So many choices can leave students undecided. But being undecided isn't as bad as you may think.
"You're not in the minority if you don't know what your major is going to be," says Steven Jarvi, Ph.D., head of the Academic Center for Exploratory Students at the University of Connecticut-Storrs. "That's a lot of pressure to put on yourself at 17 years old."
Typically, undecided students can work on their general education requirements their first three semesters. Most schools require second-semester sophomores to declare a major. Until then, students can fill requirements and explore new fields. "Sticking with general education is a safe bet," says Jarvi.
By that, he means taking general education courses like sociology, psychology or statistics. As a high school student, you may not have been exposed to many topics besides basic math, science and literature. Use college to explore new subjects and help expand your interests.
Narrow it down
Once you've explored new subjects, you'll be ready to look deeper at your interests and what the school offers.
Elizabeth Ciner, Ph.D., associate dean of Carleton College in Northfield, Minnesota, asks students to list the criteria they are using to decide on a major, and assign a level of importance to each point.
"The student might say, 'I want a major I'm interested in, where I can figure out the job prospects, and the requirements aren't too onerous,'" she says. Once the factors are identified, you then make a separate list of majors and compare how it relates to your wish list.
Priorities might include selecting a major that allows you to be work-ready after graduation. Accounting, education or engineering degrees prepare students for a focused profession, whereas history, literature or psychology degrees can provide students with a less-defined learning experience. "There are other majors that are not training for a profession, it's the pursuit of knowledge," says Jarvi.
What will you do with it?
But what to do with a degree in psychology? Perhaps nothing. A major doesn't lock you into a career. It's just one element, combined with experience and character, that will determine your career path.
"Most people don't pick a major that leads to a career," says Jarvi. You may want a major that leads directly to a job. Or if you're considering a medical or counseling career, you may want to pick a major that enhances your options for graduate school.
"Instead of asking, 'What can I do with this major?' you may want to ask 'What can't I do with this major,'" says Ciner.
English majors, for example, don't have the math requirements needed for a graduate degree in engineering. And a science major might not have the research papers needed to apply for a graduate program in literature.
"While being a pediatrician and working with kids is admirable, without the biochemistry strengths, it's just not a realistic goal," Jarvi says.
"Choosing something that you don't have natural talent in is really risky," Ciner says. "I have seen students do it, and I have seen students knocking their heads against the wall." (And head banging or hair pulling isn't the point of college.)
You will find one
Israel García, a junior majoring in sociology and political science at the University of Colorado-Boulder, says he's found his passion.
"I know my number-one passion is people," says García, 20, from Monte Vista, Colorado. "That's how I was drawn to sociology. It's the study of people, society and the communities we create and its effect on us."
García is also working on a minor in ethnic studies and a certificate in leadership, development and theory. He plans to pursue a Ph.D. in sociology after graduation and says he first developed his interest in high school. "I was lucky enough to take some college courses in high school," he says. "Psychology is too much on the individual and isolates them from what is going on around them. In my sociology course, I saw how there is a bigger connection."
García says you shouldn't stress out if you're undecided. "It's a really good thing when it comes down to it," he says. "It exposes you to a broad spectrum of courses. Somewhere along the way, one of those courses will perk your interest."
Article reprinted with permission from Next Step Magazine.
---