Scholarships >> Browse Articles >> Essays
The $1 Million Question: How to Win an Essay Contest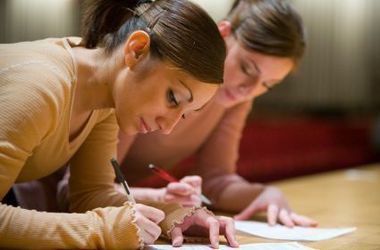 Writing a winning essay isn't hard--just follow these tips.
By Kay Peterson, Ph.D.
October 01, 2010
With more than $1 million in essay scholarships in the Fastweb database, suddenly learning to put your thoughts on paper is more important than ever.
The personal essay may be the hardest part of your scholarship application. But if done well, it will give you the edge over your competition. It's where the "real you" can shine through.
If you find it difficult to write, try talking into a tape recorder. After you're done, you can transcribe the recording and edit the result. This can be the genesis of a good essay. Most people speak at a rate of 200 words per minute, but write or type at a rate of only 30 words per minute. So the act of writing can get in the way of your creativity, interrupting the flow of thought. You will also be more expressive when you talk, yielding a more personal and interesting essay.
Make your essay a hit with these tips from scholarship providers:
Think before you write. Brainstorm to generate some good ideas and then create an outline to help you get going.


Be original. The judges may be asked to review hundreds of essays. It's your job to make your essay stand out from the rest. So be creative in your answers.




Show, don't tell. Use stories, examples and anecdotes to individualize your essay and demonstrate the point you want to make. By using specifics, you'll avoid vagueness and generalities and make a stronger impression.




Develop a theme. Don't simply list all your achievements. Decide on a theme you want to convey that sums up the impression you want to make. Write about experiences that develop that theme.




Know your audience. Personal essays are not "one size fits all." Write a new essay for each application—one that fits the interests and requirements of that scholarship organization. You're asking to be selected as the representative for that group. The essay is your chance to show how you are the ideal representative.




Submit an essay that is neat and readable. Make sure your essay is neatly typed, and that there is a lot of white space on the page. Double-space the essay, and provide adequate margins (1"-1 1/2") on all sides.




Make sure your essay is well written. Proofread carefully, check spelling and grammar and share your essay with friends or teachers. Another pair of eyes can catch errors you might miss.







RELATED

ARTICLES




---