Scholarships >> Browse Articles >> Promotional Scholarships
Teens for Jeans Scholarship from DoSomething.org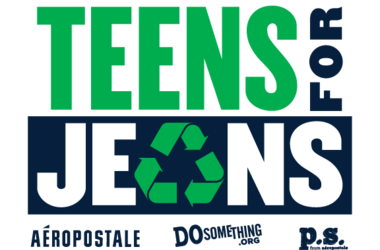 Enter the Teens for Jeans DoSomething scholarship now!
1 in 3 homeless people in the U.S. is under the age of 18. This January, DoSomething.org has launched the 5th annual Teens for Jeans campaign which mobilizes teens to collect jeans to donate to homeless teens across the country. Collect your gently worn jeans, any brand, and drop them off at an Aéropostale store.
Need another reason to participate? Two people that donate jeans will be randomly selected to win a $500 scholarship.
What:
$500 scholarship for a participant
How:
1). Sign up for Teens for Jeans at DoSomething.org
2.) collect and donate gently used jeans to any local Aéropostale store
3.) tell us about it and you'll be entered to win the scholarships
When:
The deadline to donate your jeans is February 12
Go to DoSomething.org to apply now!
---