Scholarships >> Browse Articles >> Scams and Pitfalls
Steer Clear of ID Theft When Applying Online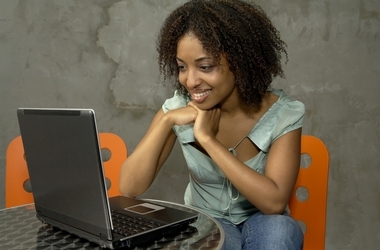 Make sure your personal information is safe when applying for scholarships.
By Bridget Kulla
April 21, 2009
Social Security Numbers: Handle With Care
Because of the risk of identity theft, your social security number (SSN) is an especially sensitive piece of information. If a sponsor asks for your SSN, contact them to inquire why they need it. If you don't get a response or you're not satisfied with the response, don't apply.
If you feel uncomfortable submitting your SSN, leave the space blank or enter 000-00-0000. (Remember to verify first whether you will be disqualified if you don't include your SSN.) Check the privacy policy to see if SSN privacy is specifically mentioned. Fortunately, many sponsors appear to be moving away from asking for social security numbers because of the security risk, says Weinstein.
Indeed, many scholarship providers take significant measures to protect students' privacy. "[Student privacy] is a huge responsibility," says Kevin Byrne, director of the Dell Scholars Program
. "We're constantly looking at enhancements to technology and also administrative and day-to-day practices to minimize exposure of the risk." To protect students, the Dell Program uses data encryption, password protection and masks social security numbers. "We have session time outs just in case [students] are on a shared computer at a library or school," he says, "and we have procedures in place to take data offline, so that it's not exposed."
Feel Secure With the FAFSA
Your SSN is required when filling out the Free Application for Federal Student Aid (FAFSA). "Submitting the information online via fafsa.ed.gov is as safe as online banking, and probably safer than sending it through the U.S. Postal Service," writes FinAid publisher Mark Kantrowitz via e-mail. "Just be sure to shut down the Web browser after you're done and to clear the cache, so that a roommate can't look at the information."
The Family Educational Rights and Privacy Act (FERPA) protects your information when you submit it to a college (provided your school receives federal funding). The law safeguards the information on your completed FAFSA, SAR and other financial aid forms. "No school is going to fool around with FERPA violations, since the punishment for FERPA violations can be as much as losing eligibility to award federal student aid," writes Kantrowitz.
Anytime you give your information to another party, there's always a risk, so take responsibility to reduce that risk. Approach financial aid forms as an intelligent consumer, and that means reading the fine print. Don't blindly trust a scholarship sponsor without knowing what you're getting into, says Weinstein. "Pay attention to your private information," she says. "It's very important that we help students understand that, because it's becoming more and more of an important issue in society for all of us."
---