Scholarships >> Browse Articles >> Scholarship Spotlight
Scholarship Spotlight: AmeriCorps Educational Award $4,725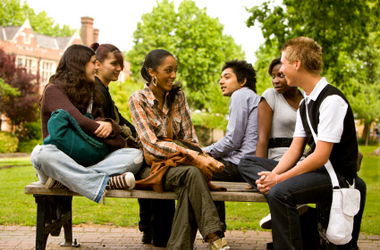 Want to help those less fortunate than you and earn a scholarship at the same time? AmeriCorps is providing you that opportunity through TechMission Corps! TMC members serve in a 12-month position doing one of the following:
• Impact youth through various after-school programs
• Mobilize volunteers to help serve under-privileged communities
• Serve the community in learning through input and feedback

What's in it for you? A $4,725 scholarship.
Location: Boston, Los Angeles, Chicago, & Denver
Length: 1-2 years
Requirements: At least 18 years of age; high school diploma or GED; must be a U.S. Citizen, U.S. national, or lawful permanent resident alien in U.S.
For more information, check out the TechMission Corps website!
---