Navigate Summer Scholarships
Two friends eat icecream in the summer.
By Leah Westfall
June 14, 2011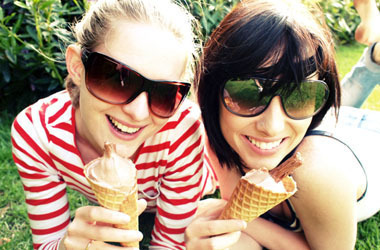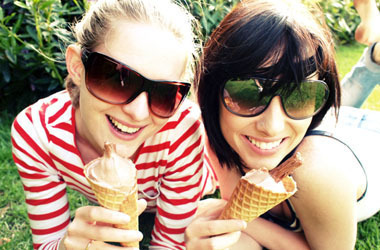 With summer setting in you're probably thinking of all the things you want to do with your time off. While relaxing, sleeping in, seeing friends and soaking up sun is what you've waited for all school year long it's important to not forget about scholarships and the school year ahead. Here's some scholarships and ideas on where to look for scholarships that will still keep you in "summer mode" but also have you thinking about paying down your tuition.
Ice Cream
The National Ice Cream Retailers Association (NICRA) annually sponsors the Bryce Thomson Scholarship Award for full-time or part-time employees of active members. Established in 1995 this scholarship honors Bryce Thomson, a man whose 55-plus years of commitment to the ice cream industry is unparalleled. $17,000 will be awarded in the form of several scholarships in various amounts.
Applicants must be nominated by a member (in good standing) of the National Ice Cream Retailers Association, so if you work at an ice cream shop and your boss/manager is a member, ask to be nominated for this scholarship. Completed applications must be received by August 31, 2011. Find more information on this scholarship at www.nicra.org.
Bonfires
Headed to Texas A&M University? They have a bonfire scholarship. It's not the kind of bonfire you would typically see at a campout, this fire stands at forty-five feet from grade to the top of the outhouse and is made with the help of up to 1,000 student participants by the organization Student Bonfire, a non-profit organization of students at Texas A&M.
According to studentbonfire.com Student Bonfire serves the student body by awarding several educational scholarships to incoming freshmen. The scholarship is an endowed scholarship and changes year to year. For more information visit scholarships.tamu.edu or studentbonfire.com.
State Fairs
Love the smell of fried food mixing with the sounds of farm animals and carnival rides on a ninety degree day? If you look forward to the state fair all year long you'll be even happier to know that these fairs could earn you some money toward tuition.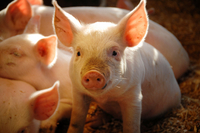 Maryland State Fair Scholarship
Nine Winners will be chosen for the Maryland State Fair Scholarship, and each will receive $2,000 in Scholarship money. Applicants must be a permanent resident of the State of Maryland, be enrolled in an accredited college or university and complete the application that includes an essay on their participation in the Maryland State Fair, the impact of this experience and how this scholarship will be beneficial in the achievement of the applicant's career goals. For more information visit marylandstatefair.com.
Ohio State Fair Scholarship
Seventeen scholarships ranging from $250 to $2,000 are available to students who are a high school senior or enrolled an accredited college or university. Students must also be eligible to participate in Junior Fair (not older than 19 years of age) and still eligible to show at their County Fair and the Ohio State Fair. Applicants must answer all questions on the form and submit a high school or college transcript and ACT/SAT scores. Applicants will be judged on scholastic standing, citizen and leadership, Ohio State Fair Participation, County Fair Participation and Financial Need. Applications are due July 1, 2011. For more information visit ohiostatefair.com.
For information on your state fair's scholarship program check your state fair website.
Marbles
Believe it or not some kids today are still into marbles. And believe it or not, shooting marbles could win you money. The 88th National Marbles Tournament will be held in Wildwood, NJ on June 23, 2011. Students age 8-14 compete for the title of King and Queen of Marbles and a $2,000 scholarship. For more information visit nationalmarblestournamnet.org.
Need money to pay for college?
Every semester, Fastweb helps thousands of students pay for school by matching them to scholarships, grants and awards for which they actually qualify. Sign up today to get started. You'll find scholarships like the $2,000 "No Essay" Scholarship from Niche, a scholarship open to all U.S. students and those planning on enrolling within 12 months.
---