It Takes Two Scholarships or More
Work with your friends or classmates to win scholarship money.
By Bridget Kulla
March 05, 2009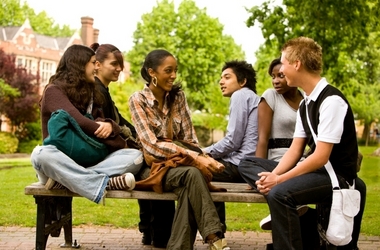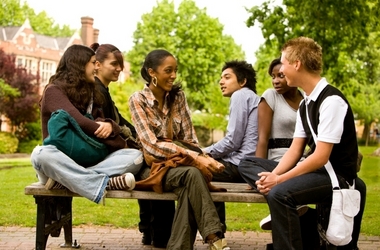 Sometimes two is better than one. Get your friends together and learn more about scholarships that are group efforts.
Scholarship competitions that allow you to work with partners can be a great way for you and your friends to earn money for college. Each person in your group contributes his or her talents and together you may win a scholarship you wouldn't be able to win on your own.
Working in a group can also have negative consequences. Sometimes even close friends don't work well together. With conflicting schedules, it may be difficult to find time for everyone to work collectively. Consider the drawbacks of working as a group before committing to a team scholarship project. Choose your partners carefully and see if someone will volunteer to take a leadership role.
Work with your friends to earn scholarship money with one of these competitions:
Creative couples can win up to $3,000 by making their prom outfits out of duct tape and sending in a photo to the Duck Brand Duct Tape Stuck at Prom Scholarship. First-, second- and third-place winners also win money for their schools — scholarship amounts are matched and given to the schools where the winning couples attend prom.
Collegiate Inventors Competition
College and graduate students with an inventive streak could win up to $25,000 in the Collegiate Inventors Competition. Teams of up to four members can submit an inventive new idea, process or technology which will be judged on its potential value to society. A team of two students won the 2006 graduate category with a tissue engineered vascular graft.
ExploraVision Science Competition
Can you imagine what a technology we use today will be like in 20 years? Groups of two, three or four K-12 students may enter the ExploraVision Science Competition to explore technologies of the future. Four teams win a $10,000 U.S. savings bond and 28 teams win second or regional prizes. A 2006 team won with their idea of a prosthetic limb that integrates skin, skin grafting techniques and nerve regeneration tubes to allow amputees to sense the world through artificial skin.
High school and college students from select Wisconsin counties can win up to $3,000 for projects that reduce waste in schools, businesses and the community with the Be SMART Scholarship. Groups of two, three and four are eligible. Three students won the 2006 scholarship by distributing more efficient compact fluorescent light bulbs in their community. The new bulbs will conserve fossil fuel and reduce air pollution.
Siemens Competition in Math, Science & Technology
High school students who participate in science, mathematics, engineering or technology research projects could win up to $100,000 in the Siemens Competition in Math, Science and Technology. This competitive national scholarship contest lets students work in teams of two or three to collaborate on a research project. The 2006 winners conducted a research project entitled, "Linking Supercomputing and Systems Biology for Efficient Bioethanol Production." On the regional level, 12 teams are selected to win scholarships ranging from $1,000 to $6,000. Nationally, six teams are selected for $10,000 to $100,000 scholarships.
Need money to pay for college?
Every semester, Fastweb helps thousands of students pay for school by matching them to scholarships, grants and awards for which they actually qualify. Sign up today to get started. You'll find scholarships like the Course Hero's $5,000 Scholarship, and easy to enter scholarships like Niche $2,000 No Essay Scholarship.
---