Scholarships >> Browse Articles >> Tips
Five Scholarship Myths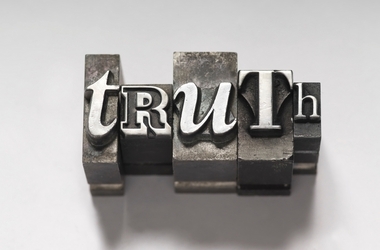 Don't let these works of fiction keep you from winning awards.
By Ben Kaplan
February 03, 2013
I'm about to dispel five widespread myths about winning scholarships. Myths that have, unfortunately, prevented many deserving students from winning money for. By learning the truth behind these myths, you'll gain a better understanding of the essential "rules" of the college scholarships game.
MYTH #1: "Only students with high academic achievement win merit scholarships."
The Real Story: Scholarships are awarded to students with all sorts of talents and interests. In fact, many of the best scholarship programs are designed for students who devote time and energy to such diverse fields as music and the arts, foreign languages, community service, science, leadership, writing and oratory, to name just a few. Typically, these programs are entirely "grade blind"—meaning that grades are not used as a judging criteria.
Furthermore, many scholarships that do take into account grade point averages (GPAs) only use such quantitative measures as preliminary cutoff points. For instance, some scholarship contests specify that applicants have a minimum 2.0 GPA. Once you've cleared this minimum bar, grades don't impact your chances of winning.
Finally, even when GPA is used as an evaluation factor, it's only one aspect of your application. Scholarship programs aren't myopic: They want to recognize students with all sorts of achievements and backgrounds. They realize that applicants have much more to offer than simply the grades that appear on their transcripts.
MYTH #2: "Scholarship applicants should seek to compile the longest list of extracurricular activities."
The Real Story: As is the case in many other aspects of life, winning scholarships is about quality, not quantity. Some people think that to win these awards you must devote your entire high school career to participating in extracurricular activities. On the contrary, most scholarship winners distinguish themselves by the devotion they have demonstrated to a particular activity or activities, rather than by the sheer quantity of their involvement. Winning scholarships isn't about having the longest list of extracurriculars. It's about communicating who you are and what you care about through the activities you participate in and enjoy.
---