Scholarships >> Browse Articles >> FastWeb Winner's Circle
Fastweb Winner's Circle: Stephen Nettnin Wins nearly $200k in Scholarships via Fastweb!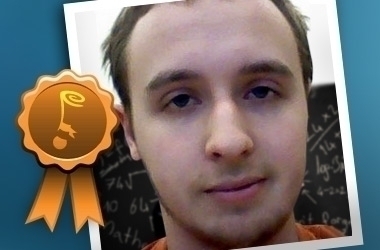 By Lauren Bayne Anderson
March 19, 2010
Stephen Nettnin applied for six scholarships before he found one that stuck. And boy was it a big one!
A sophomore at Rensselaer Polytechnic Institute in upstate New York, Stephen wasn't sure he'd win the SMART Scholarship for Service — which he found on Fastweb — when he applied for it. And the process wasn't an easy one.
The application process took more than three months and multiple interviews.
"There were two phone interviews leading up to becoming a finalist," Stephen said. "One with the scholarship company and one with a Department of Defense company which is considering the applicant for the scholarship."
But finally, after months of waiting and being turned down for award after award, he got word — he'd won!
The SMART scholarship paid Stephen's full tuition and gave him a stipend— that's roughly $39,000 a year in tuition for three years, plus a $25,000 stipend each year. After graduation, Stephen will work for the Department Of Defense. His assignment? Working in Michigan for an Army contractor.
Stephen said he kept trying for scholarships because he had no other choice — he needed the cash to get through school. "I was motivated by the necessity of funds to continue my education."
He said he used the stipend for living expenses, but was actually able to put some away for savings too.
Stephen's advice for students looking for awards? "Apply for as many scholarships as possible, in addition to providing money, scholarships are also excellent resume builders," he said. "They can change your life."
And, keep using Fastweb!
"I used Fastweb last year and as a result found a full-ride scholarship that has helped me tremendously," he said. "Fastweb changed my life"
In his own words:
What did you have to do to be considered for the scholarship?
"Applicants had to write an essay and fill out an online application. They had to be a senior in high school or older maintaining, a 3.0 or higher GPA throughout college. The scholarship is offered for a range of degrees, spanning from Bachelors to PhD."
What was the interview process like?
"There were two phone interviews leading up to becoming a finalist, one with the scholarship company and one with a Department of Defense company which is considering the applicant for the scholarship. Upon graduation, the recipient is required to work for a Department Of Defense facility for a time equal to the time they received tuition (1:1 service commitment)."
---