Scholarships >> Browse Articles >> Scholarship Spotlight
Athletic Scholarships on Fastweb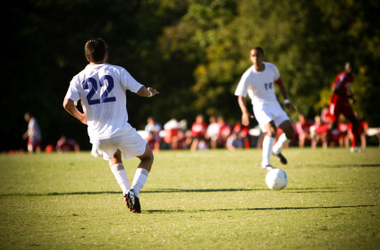 Want to play sports in college – and get a break on tuition for it? It's possible! According to the National Collegiate Athletic Association (NCAA) about $1 billion worth of scholarships are awarded to around 126,000 student-athletes every year. One of those students can be you!

And, surprisingly it's not just the big sports like football and baseball that can earn you tuition. For example, did you know there are scholarships for bowling? No matter what sport you play, Fastweb can point you toward the sports scholarships that fit your needs.

Below is a sampling of the athletic scholarships that exist in our database—filling out a profile may match you to athletic scholarships at your school of choice. Also, check out Fastweb's Athletic Scholarships Section to learn more about getting recruited by colleges and read more on the ins and outs of College Athletic Scholarships here .
Just some of the Athletic Scholarships on Fastweb:
National Amateur Baseball Federation Scholarship

The National Amateur Baseball Federation Scholarship is open to students who are enrolled in an accredited college or university. You must be a bona fide participant in a federation event and be sponsored by an NABF member association to be eligible. This award is based on grades, financial need and previous awards.
The Professional Bowlers Association Billy Welu Scholarship

The Professional Bowlers Association Billy Welu Scholarship is awarded annually, recognizing exemplary qualities in male or female college students who compete in the sport of bowling. The scholarship winner receives $1,000. To be eligible candidates must be amateur bowlers who are currently in college (preceding the application date) and maintain at least a 2.5/4.0 GPA or equivalent.
---