Scholarships >> Browse Articles >> Promotional Scholarships
Navigate Summer Scholarships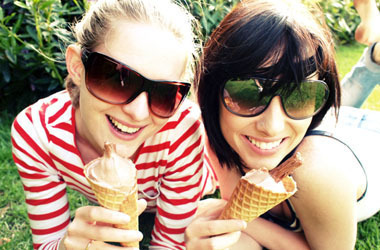 Two friends eat icecream in the summer.
By Leah Westfall
June 14, 2011
State Fairs
Love the smell of fried food mixing with the sounds of farm animals and carnival rides on a ninety degree day? If you look forward to the state fair all year long you'll be even happier to know that these fairs could earn you some money toward tuition.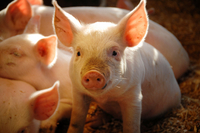 Maryland State Fair Scholarship
Nine Winners will be chosen for the Maryland State Fair Scholarship, and each will receive $2,000 in Scholarship money. Applicants must be a permanent resident of the State of Maryland, be enrolled in an accredited college or university and complete the application that includes an essay on their participation in the Maryland State Fair, the impact of this experience and how this scholarship will be beneficial in the achievement of the applicant's career goals. For more information visit marylandstatefair.com.
Ohio State Fair Scholarship
Seventeen scholarships ranging from $250 to $2,000 are available to students who are a high school senior or enrolled an accredited college or university. Students must also be eligible to participate in Junior Fair (not older than 19 years of age) and still eligible to show at their County Fair and the Ohio State Fair. Applicants must answer all questions on the form and submit a high school or college transcript and ACT/SAT scores. Applicants will be judged on scholastic standing, citizen and leadership, Ohio State Fair Participation, County Fair Participation and Financial Need. Applications are due July 1, 2011. For more information visit ohiostatefair.com.
For information on your state fair's scholarship program check your state fair website.
---