Scholarships >> Browse Articles >> Promotional Scholarships
Navigate Summer Scholarships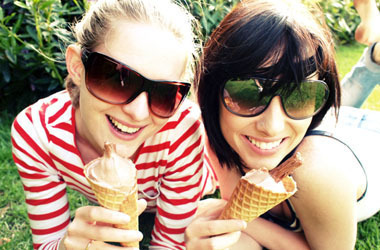 Two friends eat icecream in the summer.
By Leah Westfall
June 14, 2011
Bonfires
Headed to Texas A&M University? They have a bonfire scholarship. It's not the kind of bonfire you would typically see at a campout, this fire stands at forty-five feet from grade to the top of the outhouse and is made with the help of up to 1,000 student participants by the organization Student Bonfire, a non-profit organization of students at Texas A&M.
According to studentbonfire.com Student Bonfire serves the student body by awarding several educational scholarships to incoming freshmen. The scholarship is an endowed scholarship and changes year to year. For more information visit scholarships.tamu.edu or studentbonfire.com.
See the latest in student life news here.
---