Scholarships >> Browse Articles >> Promotional Scholarships
Navigate Summer Scholarships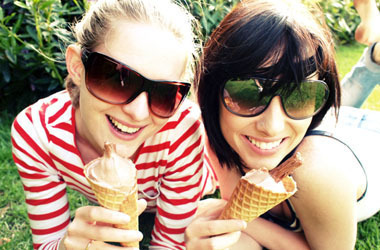 Two friends eat icecream in the summer.
By Leah Westfall
June 14, 2011
Ice Cream
The National Ice Cream Retailers Association (NICRA) annually sponsors the Bryce Thomson Scholarship Award for full-time or part-time employees of active members. Established in 1995 this scholarship honors Bryce Thomson, a man whose 55-plus years of commitment to the ice cream industry is unparalleled. $17,000 will be awarded in the form of several scholarships in various amounts.
Applicants must be nominated by a member (in good standing) of the National Ice Cream Retailers Association, so if you work at an ice cream shop and your boss/manager is a member, ask to be nominated for this scholarship. Completed applications must be received by August 31, 2011. Find more information on this scholarship at www.nicra.org.
---