Scholarships >> Browse Articles >> Scholarship Spotlight
Scholarships for First Generation Students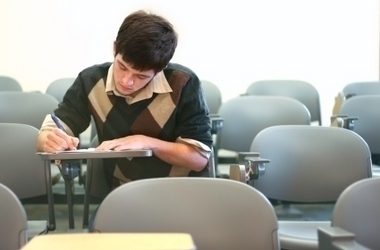 The First Generation Scholarship is for Colorado residents enrolling at University of Colorado at Boulder. Recipients of the First Generation Scholarship can receive up to $2,000 each year for up to five years and are automatically considered for the scholarship at the time of their application. Students who receive the First Generation Scholarship must maintain a 2.0 GPA and participate in the First Generation Program.
Advantage Award – University of Iowa
The Advantage Iowa Award is designed to attract students who will create a more diverse learning environment, giving preference to first generation students. Advantage Iowa Awards range in amount from $2,000 to full tuition and can be renewed for up to four years. Students for the Advantage Iowa Award are considered at the time of admission and are merit-based.
Victoria A. and Ralph A. Johnson Endowed Scholarship – University of Alabama – Birmingham
The Victoria A. And Ralph A. Johnson Endowed Scholarship is for students within the School of Business at University of Alabama – Birmingham. Applicants must have a minimum GPA of 3.0 and be in good academic standing. Preference is given to first generation students who are over age 22 and who are either a current or previous member of a union or have parents who are current or previous members in a union.
---