Scholarships >> Browse Articles >> Scholarship Spotlight
Nursing Scholarships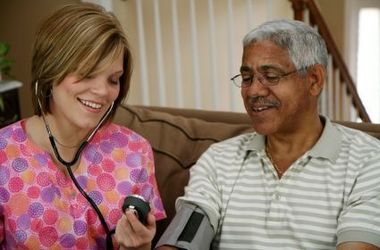 Health Professions Scholarship

The U.S. Army can help pay for your nursing degree with one of the most comprehensive scholarships available in the health care field – The F. Edward Hébert Armed Forces Health Professions Scholarship Program (HPSP). Qualifying students receive full tuition at any accredited medical, dental, optometry, veterinary, psychiatric nurse practitioner, clinical or counseling psychology programs, plus a generous monthly stipend of more than $2,000. The Army will pay 100 percent of your tuition, plus books, equipment and most academic fees. Qualifying medical and dental students are also eligible to receive a $20,000 sign-on bonus.


Tafford Uniforms Nursing Scholarship Program

The Tafford Uniforms Nursing Scholarship Program provides two $1,000 scholarships twice a year to qualified applications. Applicants must be able to provide proof of enrollment in an accredited nursing school in the United States and be enrolled in one of the following programs: Bachelor of Science in Nursing (BSN), Master of Science in Nursing (MSN), Licensed Practical Nurse (LPN) or Associate Degree in Nursing and posses a cumulative GPA of 2.5 or better.


Pre-Doctoral Research Training Fellowship – Epilepsy Foundation

The Pre-Doctoral Research Training Fellowship is open to students who are pursuing dissertation research with an epilepsy relevant theme under the guidance of a mentor with expertise in the area of epilepsy investigation. You must be matriculating in a full-time doctoral (Ph.D.) program with an academic career focus to be eligible for this award. Areas of interest include, but are not limited to: neuroscience, physiology, pharmacology, psychology, biochemistry, genetics, nursing or pharmacy. Award Amount: $50,000/year (maximum $100,000/two years).


---