Scholarships >> Browse Articles >> Scholarship Spotlight
Nursing Scholarships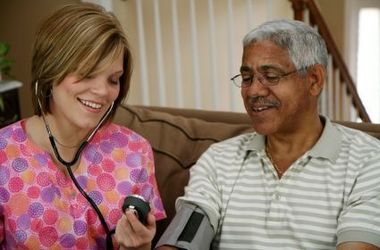 If you're interested in nursing, you're not alone. According to the Bureau of Labor Statistics, there are over 2.5 million nurses in the United States —the largest workforce within the clinical healthcare industry.
What's more, as more and more baby boomers retire, the U.S. is projected to experience a nursing shortage. Just as there are several types of nurses, there are several paths you can take to make your nursing career dream a reality: a bachelor's degree in the Science of Nursing, an accredited nursing program at a hospital or an associate degree program. There are also online nursing degree programs.
Fastweb has the nursing scholarships you need to get your nursing degree and make your nursing career happen. Below is a sampling of the nursing scholarships that exist in our database—filling out a profile may match you to nursing scholarships at your school of choice.
Mitio Foundation Scholarship

The Mitio Foundation Scholarship offers two awards of $1,000.00 each and is available to bilingual high school and college students who are pursuing a career in health care, including nursing. To be considered, you must submit a 500- word essay explaining what language you speak and how you would use your bilingual skills for patient care.


Master's of Science in Nursing Scholarship

The Execu|Search Group Master's of Science in Nursing Scholarship program provides financial assistance to nurses working towards a Master's of Science in Nursing (MSN). The Execu|Search Master's of Science in Nursing Scholarship offers funds of $1,500 to a student in an accredited Master's of Science in Nursing program to use towards school-related expenses.


---