Career Planning >> Browse Articles >> Career Outlook
Where to Find Obama's Stimulus Plan Jobs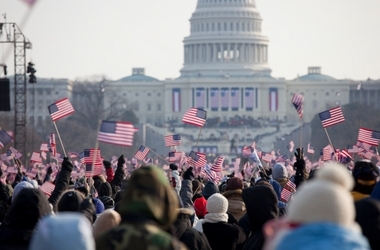 Compiled from Monster.com
July 01, 2009
Healthcare Jobs
Community Health Worker


Job Description: Serves as lay member of communities who work either for pay or as a volunteer in association with the local health care system in both urban and rural environments and usually shares ethnicity, language, socioeconomic status and life experiences with the community members they serve.
Required Education and Training:
Bilingual
High School Diploma or Bachelor's Degree
Registered nurse

Job Description: Promotes and restores patients' health by completing the nursing process; collaborating with physicians and multidisciplinary team members; providing physical and psychological support to patients, friends, and families; supervising assigned team members.
Required Education and Training:
BLS

,

ACLS

,

NRP

, and/or

PALS

May be Required

BSN

Preferred
Current State License Required
Graduate of an Accredited School of Nursing Required
High School Diploma or

GED

Required
Previous Nursing Experience Preferred
Safety Manager

Job Description: Enforces OSHA regulations by record-keeping and reporting violations; leads and supports the implementation of organizational safety and health objectives on projects.
Required Education and Training:
Bachelor's Degree in Construction, Safety, or Related Field Required
Certification Preferred
Previous Experience in the Field of Health and Safety Required
Previous Supervisory Experience Preferred
---