Warm Up Your Job Search this Summer
By Peter Vogt, MonsterCollege
September 03, 2008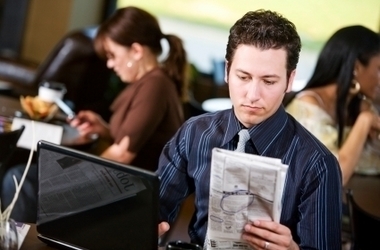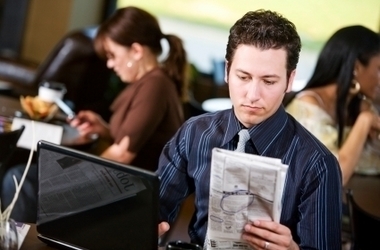 If you're just graduating from college and would like to postpone your all-out job search until later this summer, more power to you.
But how can you balance a well-deserved break with the solid job-search preparation you'll need to do? Think R and R: rest and research. In other words, do some digging, but keep it low-key. Here are four ways to do it.
Talk Careers
Perhaps you see yourself working as an entry-level graphic designer come September 1. If so, start talking to graphic design professionals now.
The fancy name for this highly underused approach is informational interviewing, but it's really nothing more than picking someone's brain, perhaps over coffee and a doughnut. You can start with people you already know and then move on to your school's alums or members of professional organizations in your chosen field.
Want to connect with someone who lives far away? Depending on your personality preferences, you can talk on the phone, have a conversation via email or take advantage of social networking.
Read Up on Your Chosen Field
No matter what field you pursue, employers will expect you to know something about it before they'll consider you.
You could probably get away with occasionally winging it in college. But when an employer is poised to invest tens of thousands of dollars in benefits and salary, you can be sure your industry knowledge will be thoroughly tested during the interview process.
You won't become an instant expert, but you can easily become more knowledgeable by simply reading about your field. Visit the local decent-sized bookstore to see if there are any industry-specific books you should be digesting. Then head for the closest library and ask a reference staffer there to teach you how to find trade publication articles about your field using databases like Lexis/Nexis and ProQuest.
Hit the Road
If you're like many students, you'll ultimately need to take your job search to a faraway place — to stay close to your significant other, for example, or to simply give yourself access to more opportunities in terms of sheer numbers.
Why not take a road trip to your intended area to get the lay of the land before the pressure of a job search begins? You could even bring together "a bunch of friends who are moving to a new part of the country and want to make the journey in good company," says Colleen Kinder, a 2003 Yale University graduate and author of Delaying the Real World: A Twentysomething's Guide to Seeking Adventure.
Use the Internet
You're probably already using online job search resources like Monster. But since you're on the Internet anyway, why not spend some time on broad career information Web sites, like the US Department of Labor's Occupational Outlook Handbook?
Better yet, hook up with an Internet listserv or two related to your field of interest. In these online communities, active, often well-known professionals talk to each other about various topics via shared emails. Even if you lurk in the listserv and never participate in the discussions, you'll quickly get a sense of the critical issues being discussed by key players in your chosen industry. Similarly, there's always Monster's Career Planning for College Students message board to discuss career issues.
You won't do yourself any favors by lying around on your parents' couch until August, eating potato chips and playing video games. Your job search can't be avoided forever. When the time comes, will you be ready?
This article originally appeared on Monster.com.
Need money to pay for college?
Every semester, Fastweb helps thousands of students pay for school by matching them to scholarships, grants and awards for which they actually qualify. Sign up today to get started. You'll find scholarships like the Course Hero's $5,000 Scholarship, and easy to enter scholarships like Niche $2,000 No Essay Scholarship.
---