Try This Four-Year Career Checklist
Use this check list to help you plan ahead.
By Peter Vogt, MonsterTRAK Career Coach
March 19, 2009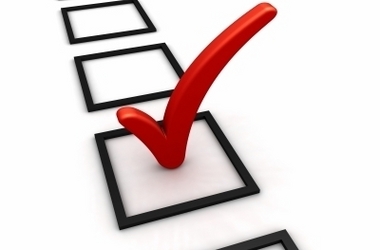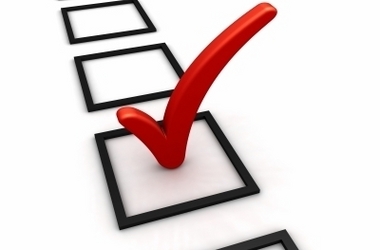 What makes you tick? What major will fit you best? How will you find a good career? And how can you keep from going crazy trying to sort through this swirl of career-related questions?
Many college students feel confused and overwhelmed by all of the career decisions they must make. Fortunately, there's a strategy you can use to make the whole process a little easier on your nerves and your brain: Pursue tangible career goals each year you're in school.
The following checklist will help you make better sense of the career-development process and give you a reasonably easy way to move through it.
Freshman Year: Know Thyself
You have enough to worry about during your first year of school without trying to choose your life's work on top of it all. So just start from the beginning: Get to know yourself first.
What does that mean? In essence, it means learning what you enjoy doing (your interests), what you're good at doing (your skills), what's important to you in a future career (your work values) and what makes you, well, you (your personality).
There are lots of ways to go about these tasks. You can:
Take a few career interest tests at your school's career services office.
Work one-on-one with a career counselor.
Take a career planning course if one is available.
Ask other people in your life (e.g., family and friends) to help you identify your pertinent career-related traits.
You can also sign up for a few off-the-beaten-path academic courses, join a student organization or start reading about various majors and careers — all so you can explore potential new interests and learn new skills.
Sophomore Year: Explore What's Out There
Once you reach sophomore year, you can start investigating major and career possibilities. How?
Learn about your school's majors by reading the academic bulletin and talking to faculty in programs that sound interesting. Meet with a career counselor to learn about the types of careers various majors might lead to
Talk to people who are working in careers that intrigue you. How did they prepare — both academically and experientially — for their jobs? What advice do they have for you?
Get a part-time job or pursue a volunteer experience that somehow relates to a field that interests you.
You'll likely find that you're ready to declare a major by the time your sophomore year is over, though you can adjust the schedule as necessary if you need more time.
Need money to pay for college?
Every semester, Fastweb helps thousands of students pay for school by matching them to scholarships, grants and awards for which they actually qualify. Sign up today to get started. You'll find scholarships like the Course Hero's $5,000 Scholarship, and easy to enter scholarships like Niche $2,000 No Essay Scholarship.
---