Career Planning >> Browse Articles >> Career Outlook
The Top 25 Cities for Recent Graduates' Careers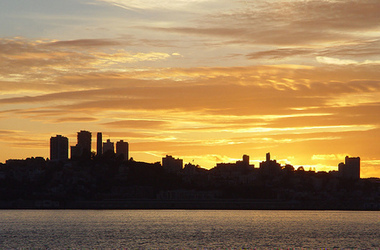 What city is best for you? Photo by: Franco Folini | CreativeCommons
Tania Khadder, Anna Hennings, Adam Starr, Alice Handley | WomenCo.
May 11, 2009
#21. Hartford, CT
Population: 124,563

Average Salary: $48,650

Cost of Living Rank (in a 1-100 list): 74


Average Commute Time: 33.2 minutes

Job Growth Rank (in a list of 372 Highest Growth Cities): 199

Unemployment Rate: 8
Nicknamed the "Insurance Capital of the World," Hartford is home to some of the world's largest insurance company headquarters. It also boasts some of our nation's oldest institutions — the oldest art museum, park and continuously published newspaper all hail from Hartford. With a high average salary and a relatively low cost of living, it's no wonder this picturesque city made our cut.
Bonus fun fact: Nitrous oxide (laughing gas) was discovered in Hartford.
---