Career Planning >> Browse Articles >> Career Outlook
The Top 25 Cities for Recent Graduates' Careers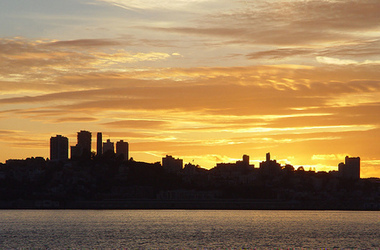 What city is best for you? Photo by: Franco Folini | CreativeCommons
Tania Khadder, Anna Hennings, Adam Starr, Alice Handley | WomenCo.
May 11, 2009
#23. Cincinnati, OH
Population: 332,458


Average Salary: $40,540

Cost of Living Rank (in a 1-100 list): 14

Average Commute Time: 21 minutes

Job Growth Rank (in a list of 372 Highest Growth Cities): 207


Unemployment Rate: 8.9
Procter & Gamble, Sunny Delight, and Chiquita Brands International are amongst the impressive list of 10 Fortune 100 companies based in the this all-American, river-front city. Its unemployment rate has not grown as much as other former industrial cities, gaining only 3.6 % since before the economy collapsed. With solid job growth potential, Cincinnati's big Fortune 100 companies are slowly pulling the city back into a positive economic reality.
Bonus fun fact: Cincinnati was home to the first night baseball game.
---