Career Planning >> Browse Articles >> Career Outlook
The Top 25 Cities for Recent Graduates' Careers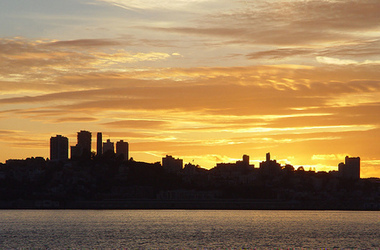 What city is best for you? Photo by: Franco Folini | CreativeCommons
Tania Khadder, Anna Hennings, Adam Starr, Alice Handley | WomenCo.
May 11, 2009
#24. Philadelphia, PA
Population: 1,449,634

Average Salary: $44,460


Cost of Living Rank (in a 1-100 list): 59

Average Commute Time: 29.4 minutes

Job Growth Rank (in a list of 372 Highest Growth Cities): 176

Unemployment Rate: 8.0
The "City of Brotherly Love" — and the largest city on our list — has experienced a modest 3.1% uptick in unemployment, but has maintained an unemployment rate much lower than that of comparable cities. A mecca for tourists and American history buffs, Philadelphia also promotes itself as a center for biomedical and pharmaceutical companies. In recent years, education and health sectors have emerged as principal drivers of the local economy, helping the city stay in our top 25.
Bonus fun fact: The lemon meringue pie was invented in Philadelphia.
---