Career Planning >> Browse Articles >> Career Outlook
The Top 25 Cities for Recent Graduates' Careers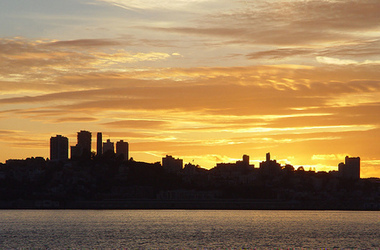 What city is best for you? Photo by: Franco Folini | CreativeCommons
Tania Khadder, Anna Hennings, Adam Starr, Alice Handley | WomenCo.
May 11, 2009
#4. Oklahoma City, OK
Population: 547,274

Average Salary: $35,970

?Cost of Living Rank (in a 1-100 list): 15


Average Commute Time: 18.7 minutes

Job Growth Rank (in a list of 372 Highest Growth Cities): 44

Unemployment Rate: 5.6
Ranked by Forbes magazine as 2008's most recession-proof American city, Oklahoma City is still bustling with the prospect of significant job growth. With last year's up trend in the leisure and hospitality sector as well as employment increases in natural resources, wholesale, mining and construction, Oklahoma's capital city has managed to hold steady with an impressively low change in unemployment rate since the recession's outbreak. Our #4 pick remains a center for government and energy exploration while also continuing to foster positive working environments, boasting an exceptionally low average commute time for workers and a sensible income to cost of living ratio.
---