Career Planning >> Browse Articles >> Career Outlook
The Top 25 Cities for Recent Graduates' Careers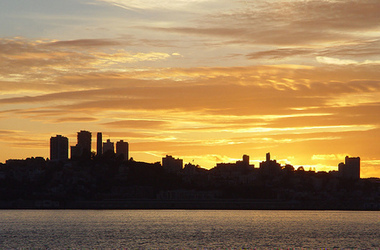 What city is best for you? Photo by: Franco Folini | CreativeCommons
Tania Khadder, Anna Hennings, Adam Starr, Alice Handley | WomenCo.
May 11, 2009
#7. Rochester, NY
Population: 206,759

Average Salary: $40,660

Cost of Living Rank (in a 1-100 list): 3

Average Commute Time: 19.4 minutes


Job Growth Rank (in a list of 372 Highest Growth Cities): 137

Unemployment Rate: 8.5
Rochester is home to several Fortune 1000 companies — including the largest wine company in the world, Constellation Brands, and photo experts Eastman Kodak — as well as several national and regional companies. With the second best income to cost of living ratio on our list as well as boasting the lowest commute time, this city is a solid choice.
Bonus fun fact: Rochester is known as the world capital of imaging.
---