Career Planning >> Browse Articles >> Career Outlook
The Top 25 Cities for Recent Graduates' Careers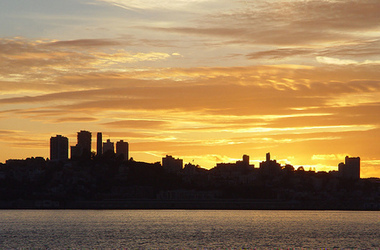 What city is best for you? Photo by: Franco Folini | CreativeCommons
Tania Khadder, Anna Hennings, Adam Starr, Alice Handley | WomenCo.
May 11, 2009
#25. San Diego, CA
Population: 1,266,731

Average Salary: $45,210


Cost of Living Rank (in a 1-100 list): 91

Average Commute Time: 23.4 minutes

Job Growth Rank (in a list of 372 Highest Growth Cities): 208

Unemployment Rate: 8.8
San Diego is a splashy surfers paradise in Southern California. If wealth were measured by sun and sand, San Diego would be the nation's richest city. Unfortunately, the recession has burned San Diego with a 3.8% increase in unemployment. Still, the city enjoys a mean income of over $45,000 and a top-25 ranking amongst the nation's best cities for job growth. So grab your board and your resume because San Diego remains a promising place to work and even better place to play.
---