Career Planning >> Browse Articles >> Career Outlook
The Top 25 Cities for Recent Graduates' Careers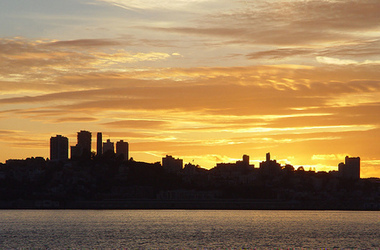 What city is best for you? Photo by: Franco Folini | CreativeCommons
Tania Khadder, Anna Hennings, Adam Starr, Alice Handley | WomenCo.
May 11, 2009
#8. Portland, OR
Population: 550,396

Average Salary: $43,370

Cost of Living Rank (in a 1-100 list): 58

Average Commute Time: 22.4 minutes

Job Growth Rank (in a list of 372 Highest Growth Cities): 55


Unemployment Rate: 10.7
Historically, Portland has had a long-standing association with high-tech industries. According to City-Data.com, more than 1,200 tech companies currently operate in Portland, and, in 2004, microcomputer components manufacturer Intel was the city's largest employer. The city has also seen consistent growth in the education and health-services sectors, helping the area maintain its high growth ratings despite significant decreases in employment in the natural resources, mining and construction sectors.
Bonus fun fact: Portland has the largest independent book store in the world.
---