The Rewards of Research: Job Prep with a Scholarly Edge
Learn more about the rewards of research through job prep with a scholarly edge.
By Elisa Kronish
March 11, 2009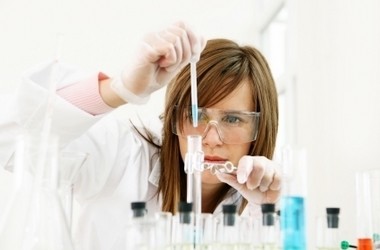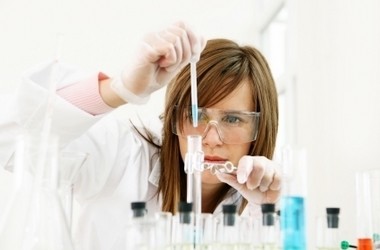 Are you ready for a challenge outside the classroom? Do you want to see how work is really done in your field? It might be time to explore a research position. But you have to plan ahead to make sure the right opportunity comes your way.
How can a research position help you?
A research position broadens your scope – personally, academically and professionally. It gives you the chance to explore your interests and see what professional-level work is really like. You'll learn marketable skills and gain the kind of "real-world" experience that looks great on a resume. That makes getting a job or getting into grad school much easier.
On a more practical front, some research positions offer a salary or college credit. Check with your professor or department to see if credit can be granted.
What kind of positions and projects are available?
Opportunities vary from field to field and school to school. Students in the sciences may find themselves assisting in the lab and monitoring the progress of experiments. Sociology students may find positions holding interviews, tallying statistics from studies and reviewing scholarly journals. Humanities students may find jobs assisting in the compilation of a database or helping with library research. And positions vary from short-term projects to ongoing assignments to independent study programs leading to course credit or a final report.
How do you find a research position?
Start with your own school. Many schools offer resources for students who want to do research, including job postings, funding opportunities for independent research, awards recognizing undergraduate research and information about summer research programs. Check your school's directory or Web site to see if your college offers an undergraduate research center.
You may also want to consult your department to see if opportunities are posted informally or if the staff know of any professors who are currently seeking research assistants.
If your school doesn't offer a formal research program, you may be able to create your own. Set up appointments with your professors to discuss their research. "This approach works because faculty like to talk about their research," says Charlotte A. Otto, a member of the Council on Undergraduate Research, chemistry professor and associate provost at the University of Michigan.
If nothing is available on your campus, apply for positions at other institutions. A good place to start is the Research Experiences for Undergraduate program (REU). Sponsored by the National Science Foundation, the REU provides a stipend and possible college credit for students conducting scientific research at colleges nationwide. Students apply directly to the laboratories and departments participating in the REU program.
Need money to pay for college?
Every semester, Fastweb helps thousands of students pay for school by matching them to scholarships, grants and awards for which they actually qualify. Sign up today to get started. You'll find scholarships like the Course Hero's $5,000 Scholarship, and easy to enter scholarships like Niche $2,000 No Essay Scholarship.
---